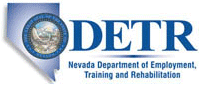 Job Information
Los Alamos National Laboratory

Cognizant Systems Engineer (R&D Engineer 3)

in

Las Vegas

,

Nevada
What You Will Do
The National Criticality Experiments Research Center (NCERC) is located at the Nevada National Security Site (NNSS) and operated by the Los Alamos National Laboratory (LANL). NCERC maintains a substantial special nuclear material (SNM) inventory and expertise to support a variety of nuclear security missions, including nuclear criticality safety research and training, nuclear emergency response, nuclear nonproliferation, and support for other government agencies requiring hands-on access to significant quantities of nuclear material in numerous configurations. Operations conducted at the NCERC include both subcritical and critical experiments with the ability to measure a wide variety of nuclear properties to meet sponsor needs. This includes establishing and maintaining all required nuclear facility processes, plans, and procedures to remain compliant with the facility authorization basis. NCERC is located in the Device Assembly Facility (DAF) at the NNSS. This position is a permanent duty station at the NNSS which is located just north of Las Vegas, Nevada. The successful candidate will be expected to independently perform the following duties of this position in the areas of electrical, instrumentation and control, and mechanical systems:
Supporting configuration management.

Defining and controlling system modification.

Implementing the authorization basis.

Maintaining the technical baseline.

Monitoring, tracking, and trending of major systems.

Defining maintenance requirements.

Troubleshooting.

Performing root cause analysis.

Preparing corrective maintenance instructions for complex or critical operations.

Performing engineered equivalency analysis.

Providing field implementation of the LANL Conduct of Engineering (COE) Program.

Performing Fissionable Material Handling (FMH) operations in support of the above listed duties.
What You Need
Minimum Job Requirements:
Demonstrated expert technical experience in design engineering or system engineering for nuclear or industrial facility operations.

Expert knowledge of engineering systems and calculations, applications of engineering methods, and application of technology aided engineering tools to conventional and non-conventional facility and operations-based engineering problems.

Knowledge of engineering work planning and control methods.

Expert knowledge of engineering maintenance techniques and construction methodologies.

Demonstrated expert experience in engineering including design, commissioning, troubleshooting, and technical baseline maintenance.

Demonstrated significant experience working with industry codes and standards.

Extensive experience and skill in identifying problem areas, investigating alternative solutions, and determining appropriate path forward.

Excellent oral and written communication skills with experience preparing clear and concise technical reports.

Ability to obtain a DOE Q Clearance and HRP certification.
Desired Qualifications:
Demonstrated knowledge of DOE orders and standards applicable to facility design, operation, and maintenance.

Demonstrated experience working on the development, testing, and maintenance of safety control systems.

One year of experience in a nuclear facility.

Knowledge of Engineering principles and procedures, safety basis interaction, design guides, appropriate standards, and administrative practices as applied to DOE nuclear and high hazard facilities.

Active DOE Q clearance and HRP certification.
Educational Requirement: Bachelor of Science in Engineering from an accredited university/college and a minimum of 10 years of related work experience or a combination of education and experience.
Note to Applicants: This position requires a DOE Q-Clearance and HRP certification. This position is subject to DOE Order 426.2, Personnel Selection, Training, and Qualification Requirements for DOE Nuclear Facilities.
Additional Details
Clearance: Q (Position will be cleared to this level). Applicants selected will be subject to a Federal background investigation and must meet eligibility requirements
for access to classified matter.

Eligibility requirements: To obtain a clearance, an individual must be at least 18 years of age; U.S. citizenship is required except in very limited circumstances. See DOE Order 472.2 for additional information.
HRP: This position is subject to the requirements of the DOE Human Reliability Program as specified in 10 Code of Federal Regulation, Part 712, §712.11. These requirements include on going drug and alcohol testing, as well as periodic medical and psychological evaluations.
426.2: This position is subject to DOE Order 426.2, Personnel Selection, Training, and Qualification Requirements for DOE Nuclear Facilities, which establishes entry-level requirements to ensure candidates selected for specific positions can successfully perform the requirements of the job.
New-Employment Drug Test: The Laboratory requires successful applicants to complete a new-employment drug test and maintains a substance abuse policy that includes random drug testing.
Regular position: Term status Laboratory employees applying for regular-status positions are converted to regular status.
Internal Applicants: Regular appointment employees who have served at least one year of continuous service in their current position are eligible to apply for posted jobs throughout the Laboratory. If an employee has not served the one year of continuous service, they may only apply for Laboratory jobs with the documented approval of their Division Leader.Please refer to Laboratory Policy P701 for applicant eligibility requirements.
Equal Opportunity: Los Alamos National Laboratory is an equal opportunity employer and supports a diverse and inclusive workforce. All employment practices are based on qualification and merit, without regard to race, color, national origin, ancestry, religion, age, sex, gender identity, sexual orientation or preference, marital status or spousal affiliation, physical or mental disability, medical conditions, pregnancy, status as a protected veteran, genetic information, or citizenship within the limits imposed by federal laws and regulations. The Laboratory is also committed to making our workplace accessible to individuals with disabilities and will provide reasonable accommodations, upon request, for individuals to participate in the application and hiring process. To request such an accommodation, please send an email to applyhelp@lanl.gov or call 1-505-665-4444 option 1.
Where You Will Work
Located in northern New Mexico, Los Alamos National Laboratory (LANL) is a multidisciplinary research institution engaged in strategic science on behalf of national security. LANL enhances national security by ensuring the safety and reliability of the U.S. nuclear stockpile, developing technologies to reduce threats from weapons of mass destruction, and solving problems related to energy, environment, infrastructure, health, and global security concerns.
Appointment Type
Regular
Regular
Contact Details
Contact Name Frary, Suzanne R
Email suzannef@lanl.gov
Work Telephone
Vacancy Name: IRC79592
Organization Name NCERC-FO / NCERC Facility Operations
Minimum Salary 101000
Maximum Salary 168600
Req ID: IRC79592
Category: Engineering
Los Alamos National Laboratory