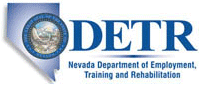 Job Information
UNIVERSITY MEDICAL CENTER OF SOUTHERN NEVADA

Clinical Laboratory Supervisor - Core Lab

in

Las Vegas

,

Nevada
Position Summary
EMPLOYER PAID PENSION PLAN OF 28% OF YOUR ANNUAL SALARY! GENEROUS BENEFITS PACKAGE!**
*Position to close once a sufficient number of applicants are received*
Position Summary:
Provides technical expertise and oversight to Clinical Laboratory Technologists on a shift or performing within a particular specialty area. Duties include developing procedure manuals, serving as the liaison between the laboratory and nursing staff, evaluating new equipment and processes, and training and evaluating Laboratory Technicians and Technologists.
Job Requirement
Education/Experience: Equivalent to graduation from high school and four (4) years of experience as a Medical Technologist, two of which was in a lead/senior or supervisory role.
Employees working in the Transfusion Service must pass the background and/or security investigations and maintain clearance per the State of Nevada and the Nuclear Regulatory Commission (NRC).
Licensing/Certification Requirements: Valid State of Nevada license as a Laboratory General Supervisor.
Additional and/or Preferred Position Requirements
Two (2) years of previous recent documented experience as a Laboratory Supervisor.
Two (2) years of previous recent documented experience in Core Lab. Knowledge, Skills, Abilities, and Physical Requirements
Knowledge of: Anatomy; medical technology; bacteriology; proper laboratory techniques, including infection and disease control measures; quality control and performance improvement processes; safety standards for proper handling and disposal of bio-hazardous wastes; regulations and accreditation agencies standards; department and hospital safety practices and procedures; patient rights; handling, storage, use and disposal of hazardous materials; department and hospital emergency response policies and procedures; age specific patient care practices.
Skill in: Supervising and evaluating staff; developing, implementing and enforcing methods, policies and procedures; preparing and monitoring budgets; applying phlebotomy techniques; applying procedures for emergency situations; applying customer service principles; performing laboratory procedures on blood, urine, and other body fluids; troubleshooting and maintaining laboratory instruments and equipment; applying quality controls to laboratory procedures; problem solving; training laboratory staff; analyzing data and reports to identify process problems; interpreting laboratory test results and identifying abnormalities; using a computer and a variety of software applications; communicating with a wide variety of people from diverse socio-economic and ethnic backgrounds under stressful conditions; establishing and maintaining effective working relationships with all personnel contacted in the course of duties.
Physical Requirements and Working Conditions: Mobility to work in a typical clinical setting and use standard equipment, including stamina to stand and/or walk for an extended period of time, vision to read printed materials and a VDT screen, and hearing and speech to communicate effectively in person and over the telephone. Strength and agility to exert up to 20 pounds of force occasionally, and/or up to 10 pounds of force frequently, and/or a negligible amount of force constantly to move objects.
Reasonable accommodations may be made to enable individuals with disabilities to perform the essential functions of this classification.
Salary: $30.55 - $48.87 Hourly
Location: Las Vegas, NV
Job Type: Full Time
Department: PATHOLOGY - 7070
Job Number: 20-71012
Closing: Continuous
Agency: University Medical Center of Southern Nevada
Address: University Medical Center of Southern Nevada Las Vegas, Nevada, 89102
Website: http://www.umcsn.com