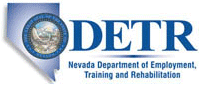 Job Information
Nevada Health Centers, Inc.

Clinical Informatics Director (APRN/NP/PA-C)

in

Las Vegas

,

Nevada
Consistent with the Mission of Nevada Health Centers, the Director of Clinical Informatics is responsible for improving the usability and capability of clinical technologies for NVHC. This position works with all levels of NVHC Leadership to integrate technology and clinical process.
Ideal candidate must be ok with travel (25%), The position will be located at either our Carson City Clinic (Sierra Health Center) or Las Vegas Clinic (Martin Luther King Health Center) and devotes (1) one workday to treating patients in a clinical setting and the other 4 workdays completing responsibilities mentioned below (75%):
General Duties
Enlists support for strategically relevant clinical programs that need to be designed or improved with special focus on developing clinical informatics

Works with clinical and operational leaders to evolve clinical needs in a systematic function

Educates NVHC Leaders on the important role that effective clinical informatics plays in successful clinical operations initiatives

Works closely with, and provides direction to senior IT personnel

Optimizes EHR clinical order sets to enhance workflows and evidence-based standards of care

Collaborates with the Quality Department to identify clinical quality outcomes associated with existing or new clinical informatics programs that are being developed or improved

Provides medical direction and expertise regarding implementation, enhancements, and upgrades of Electronic Health (EHR) systems

Documents and implements effective decision-making systems and participate in the development of clinical processes that support effective, efficient, safe, timely, and equitable patient care

Coordinates with NVHC telehealth & provider team to enhance tele-health program

Quality provider champion; works closely with Quality and IT team to improve quality at NVHC

Designs, develops, and introduces new methods and techniques that significantly improve workflow, process, and/or operation to enhance provider satisfaction and the patient experience

Identifies and evaluates new clinical technologies

Collaborates with other departments to understand and implement workflows that meet grant reporting requirements

Stays informed on HRSA reporting requirements and develop/implement clinical flows to meet key measures

Partners with Business Intelligence and other teams to develop and deliver reports that illuminate the quality and efficacy of patient care, and that support HRSA, Grant, and Population Health requirements

Evaluate and standardize clinical best practices across NVHC

Develops effective working relationships with all leaders, associates, vendors, and community partners

Represents the organization at professional conferences and participates on internal and external committees as required
Required: Current APRN (Advanced Practice Registered Nurse), NP (Nurse Practitioner) or PA-C (Physicians Assistant) license in the state of Nevada
Clinical Informatics Certification/Degree preferred and/or minimum of 3 years clinical experience.
Demonstrated ability for clinical workflow analysis, EHR design, and EHR implementation. Experience with NextGen preferred

Demonstrated ability for implementing enhanced clinician experience and clinician proficiency with EHR systems

Experience supporting and implementing population health initiatives from a technology and clinical workflow perspective

A high level of interpersonal skills, tact, and diplomacy required to deal effectively with a wide variety of internal and external contacts

Demonstrated leadership abilities required in addressing challenges/opportunities and to gain acceptance of others in difficult situations

Knowledge of requirements for quality and safety organizations/agencies and accreditation standards across the continuum of care in the United States
External Company Name: Nevada Health Centers, Inc.
External Company URL: www.nevadahealthcenters.org
Street: 1799 Mount Mariah Dr.