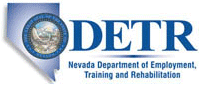 Job Information
Amentum

Civil Engineering Supervisor - Plumbing

in

Las Vegas

,

Nevada
Job Summary
Reporting to a CE Superintendent for the designated geographical region, leads multi-craft union craftsmen in mechanical shop to include: Plumber/Pipe Fitters, Sprinkler Fitters, and Water/Waste Water Treatment.
Essential Responsibilities:
Manage installation, operation, maintenance, and repair of fire suppression systems, wells, disinfection systems, potable and non-potable water distribution systems, wastewater collection and conveyance systems, grease interceptors, tanks and standpipes, fire hydrants, and backflow prevention devices and systems. Also responsible for interior water and drain systems and fixtures, valves, and fittings.

Work closely with associate CE Supervisors and Superintendents, Project Officers, Engineering/Design, Survey, and Materials Test Lab.

Coordinates manpower and resources to execute projects meeting or exceeding customers' critical timelines.

Interacts with foremen, union stewards, division managers, Gov't POCs, and internal/external customers.

Directs daily activities/work load of assigned shops, schedule/execute work orders and PMIs.

Plans and directs new construction/renovations, projects, inspect job sites on a routine basis.

Participates in project design reviews and provides feedback on constructability and maintainability.

Ensures personnel remain current with certifications, licensing and training requirements.

Reads and interprets blueprints, drawings and sketches.

Reviews, approves and corrects timesheets, approves leave requests, training/travel reimbursements.

Prepares/submits materials, tools, parts, PPE purchase requests.

Coordinates disciplinary actions with Human Resources.
Perform all other position related duties as assigned or requested.
Minimum Requirements
Must have high school diploma and at least 8 years of job related experience or equivalent. Associates degree or vocational/technical training and prior management or supervisory experience is desirable. Excellent written communication skills; working knowledge of word-processing and integrated software applications; organizational skills and ability to perform detail-oriented work are required. Must have the ability to speak effectively before groups of customers or employees of organization. Experience managing and leading work crews in the execution of construction work and facility O&M. Must have working knowledge of AutoCAD and other Microsoft Office applications. Qualify for and maintain a government Secret security clearance. Possess a valid state issued driver's license.
Work Environment, Physical Demands, and Mental Demands:
Works in a general office environment. Frequent travel over long distances throughout the NTTR is required and will necessitate routine overnight stays in austere and harsh environments. As an exempt employee, may be required to work other than standard work hours to ensure effective customer support. Personal computer and other general office equipment and personal protective equipment and specialized safety equipment, as necessary.
Preferred Qualifications
Local Candidates
Active DoD Security Clearance
EOE including Disability/Protected Veterans. If you are an applicant with a disability that requires a reasonable accommodation to complete any part of the application process, or are limited in the ability—or unable to use—the online application system and need an alternative method for applying, you may contact our Reasonable Accommodation Helpline at 1-888-877-3181 or 301-944-3299 or email itsupport@amentum.com for assistance. In order to address your request, the following information is needed:
LP.SKU-D1.LIST
Upon receipt of this information we will respond to you promptly to obtain more information about your request.
Amentum