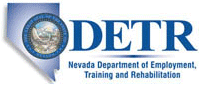 Job Information
AutoNation, Inc.

Certified Automotive Technician

in

Las Vegas

,

Nevada
AutoNation Nissan Las Vegas
Are you an Automotive Technician looking for steady work at a company that refuses to slow down? Are you tired of having your hours back-flagged without any explanation as to why? Do you want to enjoy the benefits that come along with working for a large company, but still want to feel like you're part of a "family" at the shop you call home? Whether you're an experienced tech or a military veteran, AutoNation has opportunities from coast to coast!
AutoNation Nissan Las Vegas is NOW HIRING Automotive Technicians!
Our ideal Service Tech will have at least 1-3 years' experience in a dealership or auto shop setting. ASE certifications & Nissan experience a PLUS, but not required.
At AutoNation, we want our employees to feel happy, healthy, and valued as they work to provide a top-notch experience for our customers. We offer our full-time Associates great, competitive benefits:
Higher income potential

Paid certification training at no cost to you

Full benefits package including Paid Time Off & 401K w/ Company match

A clear path to become Master Certified

Longevity bonuses

Generous employee referral bonus program for Technicians (employees can earn up to $2500 per Tech referral!)

Employee discount on vehicle purchases, parts, & service

Advancement opportunities in Service including Advisors and Management

And so much more!
Position OverviewThe Certified Technician performs vehicle repair and maintenance as assigned in accordance with dealer and factory standards and builds Customer loyalty by developing trust and ensuring confidence in AutoNation as a care-giver for their vehicle safety and reliability.
Who Would I Interact With?This position interacts daily with Customers, Service Advisors, other Technicians, Parts Associates, Cashiers, Sales Associates and Managers, just to name a few.
What are the day-to-day responsibilities?
Performing vehicle repair and/or maintenance work as outlined on repair order with efficiency and accuracy, in accordance with dealership and factory standards to drive Customer loyalty.

Communicating with Parts Department and Service Advisors regularly to effectively manage production and Customer communication.

Diagnosing the cause of any malfunction and perform repair, if authorized by the Customer.

Conducting multi-point inspections to make appropriate recommendations to ensure safety and reliability of Customer vehicles.

Documenting work performed on each vehicle on the repair order.

Maintaining an inventory of normal Technician's tools not normally inventoried by the Service department as "special tools."

Keeping abreast of factory technical bulletins and participating in factory-sponsored training classes as appropriate.

Providing an exceptional customer experience to drive loyalty
How will I know if I am successful?The performance of a Certified Technician is measured by achieving:
Targeted production

Targeted sales

Targeted Customer Satisfaction Index
What are the requirements for this job
High School diploma or equivalent

2+ years experience as an automotive technician

Automotive technical training (varies based on store needs)

Attention to detail

Organization and follow-up skills

Valid in-state driver's license and have and maintain an acceptable, safe driving record
What are the opportunities for career growth?Our Associates have many choices for career growth and development after success in a Service Technician role. Opportunities may include:
Master-Certified Technician

Service Advisor

Service Management
AutoNation is an equal opportunity employer and a drug-free workplace.
Keywords: Mechanical, engine repair, Brake Maintenance, Drive Train, Electrical, Emission systems, Fuel systems, Tune-up engine components, Front end, Exhaust system, Parts ordering, Service tech, A Tech, B Tech, C tech, mechanic, automotive, technician, mechanic, line tech, heavy line, R&R, remove and replace, foreign, domestic, import, luxury, European, euro, Japanese, german, American, ASE, certifications, autonation, transmission, certified tech, acura, alfa Romeo, audi, BMW, Bentley, buick, Cadillac, Chevrolet, chevy, Chrysler, mopar, dodge, fiat, ford, GMC, Genesis, honda, Hyundai, infiniti, jaguar, jeep, kia, land rover, lexus, Lincoln, lotus, Maserati, mazda, Mercedes-benz, beamer, benz, Mercedes, mercury, mini, Mitsubishi, nikola, Nissan, polestar, Pontiac, Porsche, ram, rivian, rolls-royce, rolls Royce, saab, Saturn, scion, smart, Subaru, Suzuki, tesla, Volkswagen, vw, volvo, gm, general motors
Company Overview
As America's largest and most recognized automotive retailer, AutoNation is transforming the automotive industry through its bold leadership, innovation, and comprehensive brand extensions. We are committed to hiring driven, diverse Associates and supporting them in growing their career within AutoNation. We offer paid training, competitive pay & benefits and a culture that believes in investing in our Associates' professional futures. With over 315 locations from coast to coast, AutoNation has an opportunity for you. We've sold over 13 million vehicles, the first automotive retailer to reach this milestone. Our success is driven by our commitment to delivering a peerless Customer experience through customer-focused sales and service processes. We believe deeply in giving back, and every car we sell helps to raise cancer research and treatment awareness with a Pink Plate. We have proudly raised over $25 million dollars to drive out cancer, create awareness, and support critical research.Join us as we pave the way to moving our company, our communities and our industry forward. Apply today at a location near you or wherever you dream the road will take you.