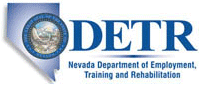 Job Information
WestCare

Careers

in

Las Vegas

,

Nevada
Description
Position Summary:
Active working contributor to an integrated healthcare continuum that provides culturally competent, client centered, effective, coordinated, safe, affordable and accessible chronic and acute behavioral health related services in the community.
Essential Job Functions:
Screen clients from various age groups presenting with mental health, substance abuse, cognitive, functional and medical health needs
Completes and records initial and subsequent nursing assessment of each patient's physical and mental status according to program protocols using interview, observation skills, and physical assessment techniques and communicates findings verbally and/or via written documentation
Assigns acuity levels based on risk stratification methods specified by the organization
Provide structure, and maintains a therapeutic environment in collaboration with the patient and other members of the healthcare team
Intervene during psychiatric emergencies/patient crisis using evidence based practice strategies
Assist in developing positive relationships that support the client in meeting their personal goals
Receives and transcribes verbal and written provider's orders according to established standards to ensure accurate treatment of patients
Offers coaching on medication management
Administers medications and carries out physician's orders as prescribed
Evaluates therapies and care provided to individuals served
Participates in collaborative care team meetings
May be a co-team leader with an RN, in any organizational program/project
Provide information and/or referrals to resources in the community for increased support and stabilization
Act as a liaison between the individual served and external care providers as they transition within the continuum of care
Facilitate preventative and restorative health and well-being education in individual, group and community settings
Reports to the shift Lead RN
Collaborates with the Registered Nurse as appropriate and performs assigned duties and responsibilities within the LPN scope of practice
Other relevant duties as assigned.
Contributes to the development of standards of care related to clinical processes through participation in committees and assigned patient task groups
Participates in professional development activities and continuing educational programs to ensure currency in nursing practices and trends
Adheres to the Nevada State Board of Nursing rules and regulations that applies the scope of practice of a Licensed Practical Nurse
Participates in mandatory performance and quality improvement activities.
Qualifications
Essential Qualifications:
_Certifications/Licenses:_
Current and unrestricted license to practice as a Licensed Practical Nurse in the state of Nevada
_Education:_
Bachelor's degree required
_Experience and Competencies:_
Previous experience working with individuals with serious and persistent mental illness, substance use/abuse, developmental disabilities, and/or other health conditions that impact behavioral health
At least one year of clinical experience; previous work experience in a related field may be substituted for clinical experience
Be able to utilize the organization's electronic health record
Working Conditions:
Work is performed primarily in a residential setting.
Willingness to work at various locations within WestCare Nevada's system of care.
Regular attendance is required. Working overtime is required and essential to perform job duties at times.
Essential Physical and Mental Demands of the Job
The employee must be able to perform the following essential duties and activities with or
without accommodation:
Physical Demands:
Requires mobility and physical activity: Having an adequate range of body motion and mobility to work in an office, residential, or outdoor environment including standing and walking (even and uneven surfaces), sitting for extended periods of time, bending, twisting, reaching, balancing, occasional lifting and carrying of up to 30 pounds. Use of computer and telephone systems is required which includes coordination of eye and hand, and fine manipulation by the hands (typing, writing, and working with files). Requires the ability to defend oneself and clients in physically abusive situations through the use of approved physical de-escalation techniques.
Requires talking: Expressing or exchanging ideas by means of the spoken word. Talking is required to impart oral information to employees, clients, patients, and the public, and in those activities in which the employee is required to convey detailed or important spoken instructions to others accurately, loudly, or quickly.

Requires hearing: Hearing is required to receive and communicate detailed information through oral communication.

Requires seeing: Clarity of vision at 20 inches or less and at distance. This factor is
required to complete paperwork for many of the employee's essential job functions and to observe client behavior and activities in and out of the facility.
The normal work routine involves no exposure to human blood, body fluids or tissues. However, exposure or potential exposure may be required as a condition of employment. Appropriate personal protective equipment will be readily available to every employee
M*ental Demands:*
Requires the ability to collect and analyze complex numerical and written data and verbal information to reach logical conclusions.
Requires the ability to work and cooperate with clients, co-workers, managers, the public and employees at all levels in order to exchange ideas, information, instructions and opinions.
Requires the ability to work under stress and in emotionally charged settings.
The ability to defend oneself and clients in mentally/verbally abusive situations through the use of approved mental/verbal de-escalation techniques.
Level: Experienced
Job Location: Las Vegas - 323 Maryland A - Las Vegas, NV
Position Type: Full Time
Education Level: 4 Year Degree
Salary Range: Undisclosed
Travel Percentage: Undisclosed
Job Shift: Any
Job Category: Nurse