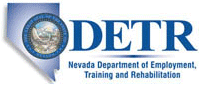 Job Information
WestCare

Careers

in

Las Vegas

,

Nevada
Description
Position Summary:
Behavioral Health Technicians work under the supervision of the CTC supervisor(s) and program director. Duties include documentation required for the clinical record including, but not limited to; implementation of the Individual Service Plan (ISP), daily notes and weekly reviews. Behavioral Health Technicians will attend interdisciplinary treatment team meetings and provide treatment throughout the client's care. Under the direction of a Case Manager or above, Behavioral Health Technicians will assist with crisis intervention and de-escalation of situations to ensure safety to all. Behavioral Health Technicians will follow directions of staff medical staff to insure proper client care.
Essential Job Functions:
Under the direction of program leadership, utilize skills to evaluate and support in the treatment of emotional and mental problems and conditions, whether cognitive, behavioral, or affective.
Under the direction of program leadership, take necessary actions to provide crisis intervention. Implementing WestCare procedures regarding crisis intervention as appropriate.
General client supervision in daily living activities and general program operation.
Monitor and assess client behavior and report problems/observations to immediate supervisor.
Meet patients at the USPO collection area.
Test urine of referred patients for illegal/legal substances.
Provide the results of the urine specimen testing.
Ensure the confidentiality of the results of the urine specimens testing.
Participates in staff training and meetings as they relate to urine specimen testing and court presentations.
Complete necessary paperwork within the time specified by the department.
Attend court hearings when subpoenaed.
Participation in Performance Improvement activities and committee assignments.
Under the direction of a Case Manager or above, implement Individual Treatment/Service Plans.
Report to immediate supervisor any unusual incidents that should be brought to the attention of the Program Director, Regional Vice President or regulatory agency.
Attend all interdisciplinary treatment team meetings.
Requires regular and consistent attendance to ensure continuity of services to clients.
Provide transportation as directed by immediate supervisor.
Maintain all data collection logs on a daily basis.
Assist with overall facility maintenance and general housekeeping.
Follow all WestCare policies and procedures.
Embrace and embody the mission, vision, guiding principles, clinical vision and goals of WestCare Foundation.
All other duties as assigned.
Qualifications
Maintain the highest ethical and professional standard as to clients and employees.
Ability to avoid all dual relationships with clients (any personal, financial, business, social or sexual relationship or other activity outside the context of the traditional therapist-patient relationship).
Ability to communicate appropriately and effectively with judges and court personnel.
Knowledge in the understanding and application of federal, state, local and agency rules governing confidentiality of patient information.
Ability to accurately administer test-sticks.
Ability to establish rapport with patients.
Ability to document and report urinalysis results in an accurate and timely manner.
Excellent verbal and written communication skills.
High level of initiative.
Ability to be part of the team.
Valid Driver's License and the ability to obtain and maintain eligibility for WestCare Vehicle Insurance.
Education:
Minimum of High School Diploma or GED with strong preference for Associate or Bachelor Degree in social or behavioral services field.
Working Conditions:
Indoor and outdoor settings.
Group and/or individual counseling sessions.
Direct contact with clients of all ages and levels of functioning.
Fast paced environment.
Potential for high noise level at times.
A minimum of 40 hours per week are expected but significantly more hours will be required from time to time. Completion of job duties may require working before and after normal working hours. Regular attendance is required. Being able to work as many hours as is necessary to complete job tasks is a required and essential duty of this position.
Level: Entry
Job Location: Las Vegas - 323 Maryland A - Las Vegas, NV
Position Type: Full Time
Education Level: High School
Salary Range: $13.94 - $13.94 Hourly
Travel Percentage: Undisclosed
Job Shift: Undisclosed
Job Category: Nonprofit - Social Services