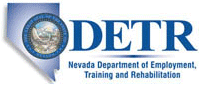 Job Information
Intermountain Healthcare

Business Analyst II

in

Las Vegas

,

Nevada
Job Description:
The Business Analyst I works closely with internal departments to develop system-based solutions that help answer business questions. Analyzes operational, finance and utilization data. Interact /access data via SQL. Design and develop meaningful reports/dashboards that assist department leaders and senior management in identifying trends, challenges and opportunities. Maintain data integrity and ongoing quality control of delivered reports.
Responsible for quality and continuous improvement within the job scope.

Responsible for all actions/responsibilities as described in company controlled documentation for this position.

Contributes to and supports the corporation's quality initiatives by planning, communicating and encouraging team and individual contributions toward the corporation's quality improvement efforts.

Designs and develops reports, dashboards and applications to answer business questions.

Creates reviews and edits requirements specifications and business process documentation.

Test reporting solutions

Manages customer expectations effectively

Uses, protects and discloses HCP patients' protected health information (PHI) only in accordance with Health Insurance Portability and Accountability Act (HIPAA) standards
EXPERIENCE REQUIREMENTS
Two years of experience defining, analyzing business requirements, developing reports and model business processes

One year of experience in database structures, design, ETL and data warehousing

One year of SQL Proficiency

One year of Microsoft excel proficiency

One year of business intelligence and decision support tools
EDUCATIONAL REQUIREMENTS
Bachelor's degree in business, finance, computer science or health care-related field.

Health care and/or medical experience preferred.
KNOWLEDGE, SKILLS, ABILITIES
Ability to quickly understand the business issues and data challenges within the healthcare industry and our business organization.

Desire to work in a fast-moving team environment with a proven ability to complete projects/tasks in a timely manner.

Ability to quickly understand business issues and technical challenges and propose solutions.
Physical Requirements:
Location:
Warm Springs 700 Office
Work City:
Las Vegas
Work State:
Nevada
Scheduled Weekly Hours:
40
Being a part of Intermountain Healthcare means joining a world-class team of over 38,000 employees and caregivers while embarking on a career filled with opportunities, strength, innovation, and fulfillment. Our mission is: Helping people live the healthiest lives possible.
Our patients deserve the best in healthcare, and we deliver.
To find out more about us, head to our career site here (https://intermountainhealthcare.org/careers/?utm_source=Workday&utm_medium=Redirect&utm_campaign=CareerHome_workday) .
ADA Statement:
Intermountain Healthcare strives to make the application process accessible to all users. If you would like to contact us regarding the accessibility of our website or need assistance completing the application process, please contact 1-800-843-7820 or email recruitment@imail.org . This contact information is for accommodation requests only and cannot be used to inquire about the status of applications.
Equal Opportunity Employer
Intermountain Healthcare is an equal opportunity employer. Qualified applicants will receive consideration for employment without regard to race, color, religion, sex, sexual orientation, gender identity, national origin, disability or protected veteran status.
The primary intent of this job description is to set a fair and equitable rate of pay for this classification. Only those key duties necessary for proper job evaluation and/or labor market analysis have been included. Other duties may be assigned by the supervisor.
All positions subject to close without notice. All qualified applicants will receive consideration for employment without regard to race, color, religion, sex, sexual orientation, gender identity, age, national origin, disability or protected veteran status. Women, minorities, individuals with disabilities, and veterans are encouraged to apply.
Thanks for your interest in continuing your career with our team!
Intermountain Healthcare