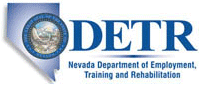 Job Information
Cleveland Clinic

Building Automation Systems Technician I

in

Las Vegas

,

Nevada
Job Summary:
Assists with installation, inspection, troubleshooting and maintaining various Building Automation Systems onsite and via remote connections.
Responsibilities:
Responds to alarms and alerts appropriately.

Assists with troubleshooting, analyzing and advising on system malfunctions and operational requirements.

Ensures safe and effective operations and working environment.

Monitors all critical temperature and humidity devices including meters and gauges, also assists with inspection and calibration of devices.

Assists BAS Tech II and III with inventory and records for sensor and control devices related to digital and pneumatic systems.

Work is frequently assigned across multiple Cleveland Clinic locations.

Other duties as assigned.
Education:
High School Diploma / GED or equivalent required.
Certifications:
Work Experience:
A minimum of 1 year of exposure and demonstrated understanding of Heating, Ventilating, Air Conditioning (HVAC) or Building Automation Systems (BAS) required.

Strong customer service background.

Basic computer skills, including but not limited to Microsoft Word, Excel, PowerPoint and Outlook.
Physical Requirements:
Typical physical demands require full body motion including ability to perform work while bending, stooping, stretching and climbing ladders.

Requires dexterity and strength sufficient to operate required tools and machinery.

Typically required to lift and carry machinery and/or equipment weighing 25 to 100 lbs. and/or assist with lifting weights exceeding 100 lbs.

Requires color acuity sufficient to distinguish color-coded signage and systems.
Personal Protective Equipment:
Follows standard precautions using personal protective equipment as required.
Keywords: BAS, Maintenance, Technician, HVAC, Heating, Cooling, Building Engineer
#LI-TN2
The policy of Cleveland Clinic and its system hospitals (Cleveland Clinic) is to provide equal opportunity to all of our employees and applicants for employment in our tobacco free and drug free environment. All offers of employment are followed by testing for controlled substance and nicotine. Job offers will be rescinded for candidates for employment who test positive for nicotine. Candidates for employment who are impacted by Cleveland Clinic's Smoking Policy will be permitted to reapply for open positions after 90 days. Decisions concerning employment, transfers and promotions are made upon the basis of the best qualified candidate without regard to color, race, religion, national origin, age, sex, sexual orientation, marital status, ancestry, status as a disabled or Vietnam era veteran or any other characteristic protected by law. Information provided on this application may be shared with any Cleveland Clinic facility.
Cleveland Clinic is pleased to be an equal employment employer: Women/Minorities/Veterans/Individuals with Disabilities
Cleveland Clinic