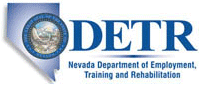 Job Information
HCA, Hospital Corporation of America

BMT Quality Coordinator

in

Las Vegas

,

Nevada
MountainView Hospital is a state of the art, 408-bed, full service medical facility located in the heart of Northwest Las Vegas, one of the fastest growing areas in the Valley. With a dedicated and talented staff of employees and outstanding physicians, MountainView Hospital is recognized for high patient satisfaction and for providing quality and compassionate care to our community since 1996.
MountainView features nationally recognized programs including a top cardiovascular thoracic center, the renowned Las Vegas Institute for Robotic Surgery, an Accredited Chest Pain Center and Certified Stroke Center. Other areas of excellence include emergency care, urology and gynecological services, orthopedics, vascular care and inpatient rehabilitation unit. The hospital is a member of the respected Sunrise Health System consisting of Sunrise Hospital, Sunrise Children's Hospital, Southern Hills Hospital and several surgery and diagnostic imaging centers offering a complete range of specialized and technologically advanced services.
Our Bone Marrow Transplant team is a committed, caring group of colleagues. We have a passion for creating positive patient interactions. If you are dedicated to caring for the well-being of others, this could be your next opportunity. We want your knowledge and expertise!
Supervisor: BMT Director
**
POSITION SUMMARY: The BMT and Cellular Therapy Clinical Program Coordinator, under the direction of the Director of BMT Program, is responsible for overall facilitation of quality and accreditation including but not limited to all procedures, administrative operations, and the Quality Management Program of the Program, including familiarity with standards of the American College of Surgeons Commission on Cancer (CoC), Foundation for the Accreditation of Cellular Therapy (FACT), Food and Drug Administration (FDA), The Joint Commission (TJC), Centers for Medicare & Medicaid Services (CMS), the National Marrow Donor Program® (NMDP), and other applicable laws and regulations.
He/She monitors the quality performance of the CoC and BMT/CT program staff and physicians. He/She will function as a role model in the use of nursing process and develops, introduces, and evaluates new approaches to hematology and BMT nursing practice along with others in the BMT/CT Program. He/She will take on other responsibilities as determined by the Director of BMT Program.
We offer you an excellent total compensation package, including competitive salary, excellent benefit package and growth opportunities. We believe in our team and your ability to do excellent work with us. Your benefits include 401k, PTO medical, dental, flex spending, life, disability, tuition reimbursement, employee discount program, and employee stock purchase program. We would love to talk to you about this fantastic opportunity.
Healthcare Corporation of America (HCA) is a community of 94,000 Registered Nurses and 38,000 active physicians. We have over 1,900 facilities ranging from hospitals, freestanding ER's, ambulatory surgery centers, and urgent care clinics. Our facility-based staff continues to raise the bar in patient care. Ten HCA hospitals have been named in IBM Watson Health's top 100 best-performing hospitals based on patient satisfaction and operational data.
We are an equal opportunity employer and value diversity at our company. We do not discriminate on the basis of race, religion, color, national origin, gender, sexual orientation, age, marital status, veteran status, or disability status.
EXPERIENCE REQUIREMENTS:
Minimum of 1 year healthcare experience required. Preferred 3-5 years.
Prior experience as a Program Coordinator also preferred.
EDUCATION REQUIREMENTS:
Bachelor's degree required in related field. Master's strongly preferred.
LICENSE/CERTIFICATIONS:
Quality Certification preferred.
SPECIAL SKILLS:
Participation in ASTCT, ASCO, ASQ, NAHQ or similar organizations is encouraged Physical and clinical assessment.
Proficient in software required to fulfill writing, presentation, and quality management responsibilities.
Proficiency in data analysis required by both internal and external reporting (e.g. accreditation and payer networks).
Strong writing skills to support accreditation, SOP, and quality-related responsibilities.
Familiarity with CoC, NAPBC, FACT, and other external standards in support of the Program's continuous compliance and readiness for accreditation and re-accreditation.
Job: *Case Management
Title: BMT Quality Coordinator
Location: Nevada-Las Vegas-MountainView Hospital
Requisition ID: 02270-11394