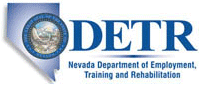 Job Information
Las Vegas Sands Corp.

Asst Manager - IT Audit Services

in

Las Vegas

,

Nevada
Asst Manager - IT Audit Services
Apply now »
Apply now
× Apply for Job
×
×
×
Enter your email to apply
Date: Mar 19, 2021
Location: Las Vegas, Nevada, US
Company: Las Vegas Sands Corp.
Position Overview
The primary responsibility of the Asst Manager – Information Technology (IT) Audit Services, under the general direction of the Sr Manager - IT Audit Services, is to supervise multiple audits/projects including information technology, financial, operational, gaming compliance, and special projects. This includes planning, risk assessment, field work and reporting on multiple projects of considerable scope and complexity. The Asst Manager – IT Audit Services must make independent assessments of IT processes using professional judgment and discretion. All duties are to be performed in accordance with departmental and Las Vegas Sands Corp.'s policies, practices, and procedures.
Essential Duties & Responsibilities
Assist with the development and execution of the IT Internal Audit Plan; including compliance, ITGC, and integrated IT/Operational audits of the LVSC operations.

Responsibilities include engagement planning, execution of test work, reporting, and coordination of Management responses to identified issues.

Assist with the management and direction of assigned staff to ensure completion of regulatory compliance and operational IT audits within departmental and professional standards in established timeframes.

Establish risk based audit work programs to effectively evaluate and assess operations, based on best practices, regulatory requirements, and the operating environment.

Observe and examine transactions, documents, records, reports, and procedures sufficient to assess the control environment and provide a basis for the audit observations; prepare audit work papers, recording and summarizing data pertinent to the assigned audits.

Identify and recommend opportunities to increase efficiency and effectiveness of operations while maintaining adequate controls to safeguard company assets.

Lead, participate in, and monitor work assignments to ensure timely completion of project; conduct thorough review of work papers and report drafts prior to submission to department management.

Prepare and present formal written reports that clearly communicate the results of our audits, which include making recommendations to management on enhancing their processes.

Assist with training, development, and evaluation of staff members in internal audit techniques, organizational issues, and departmental procedures and protocols.

Assist with staff scheduling of assignments based on skill levels needed for specific audits/projects.

Perform follow-up procedures to assess that agreed upon action plans have been implemented by management.

Coordinate effectively with the global audit team to complete global projects as assigned.

Maintain excellent management client relations while timely communicating issues, concerns, and recommendations to management clients. Assist other internal auditors in maintaining excellent management client relationships.

Demonstrate teamwork by responsively cooperating with internal audit management and engagement team members in promptly communicating issues and concerns as they relate to audit assignments, sharing information and ideas about the general operation of the department, accepting constructive feedback, and accepting additional assignments when appropriate.

Maintain current knowledge of regulatory requirements and professional standards.

Participate in departmental initiatives and projects under the direction of the Vice President, Executive Director, and Senior Manager to develop a world-class internal audit function.

Safety is an essential function of this job.

Consistent and regular attendance is an essential function of this job.

Performs other related duties as assigned.
Company Standards of Conduct
All Las Vegas Sands Corp. Team Members are expected to conduct and carry themselves in a professional manner at all times. Team Members are required to observe the Company's standards, work requirements and rules of conduct.
Minimum Qualifications
21 years of age.

Proof of authorization to work in the United States

Bachelor's degree, preferably in accounting, business, information technology or related field.

Must be able to obtain and maintain a gaming license and any other certification or license, as required by law or policy.

Minimum five years of information technology audit experience (such as general controls, application controls, and new system implementations).

Certification in at least one of the following: CPA, CIA, or CISA. Big Four public accounting experience and Six Sigma certified desirable.

High ethical standards, level of commitment and ability to cope with complexity and change. Exhibits outstanding leadership, prioritization, and time management skills.

Proficient in Microsoft Office Suite; TeamMate experience a plus.

Must have data mining or Computer Assisted Audit Techniques (CAAT) experience utilizing Audit Command Language (ACL) software or similar auditing tool.

Must have advanced knowledge of auditing standards, principles and techniques.

Experience auditing iSeries, Windows and AIX environments is desirable.

Must have the abililty to independently manage the collection, compilation, and analysis of data. Must have the ability to gain cooperation and confidence of audit customers.

Must be able to establish good working relationships with audit staff and others.

Demonstrated ability to plan, organize and supervise other professionals.

Must adhere to Company's Code of Business Conduct and Ethics, and professional auditing standards and ethics.

Must be available to travel domestically or out of the country as required.

Strong interpersonal skills with the ability to communicate effectively with guests and other Team Members of different backgrounds and levels of experience.

Must be able to work varied shifts, including nights, weekends and holidays.
Physical Requirements
Must be able to:
Physically access all areas of the property and drive areas with or without a reasonable accommodation.

Maintain composure under pressure and consistently meet deadlines with internal and external customers and contacts.

Ability to interact appropriately and effectively with guests, management, other team members, and outside contacts.

Ability for prolonged periods of time to walk, stand, stretch, bend and kneel.

Work in a fast-paced and busy environment.

Work indoors and be exposed to various environmental factors such as, but not limited to, CRT, noise, dust, and cigarette smoke.