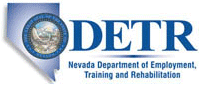 Job Information
Cleveland Clinic

Associate Staff Cardiovascular Medicine NoA

in

Las Vegas

,

Nevada
NOTICE OF JOB AVAILABILITY
Employer: Cleveland Clinic, 9500 Euclid Avenue, Cleveland, OH 44195
Title: Staff Physician
Worksite: Main Campus, 9500 Euclid Avenue, Cleveland, OH 44195
Duties: The Staff Physicians at Cleveland Clinic's Center for Sleep Disorders in Cleveland, OH will examine patients with sleep disorders such as apnea and restless leg syndrome. He or she is also responsible for interpreting sleep studies. The Staff Physicians will instruct all allied health and medical professionals working under their service and will teach medical students, residents, fellows, and nurses within the Center for Sleep Disorders. Those in this position may carry out research in both sleep medicine and inpatient sleep medicine. On-call responsibilities as needed.
Requirements: MD or foreign equivalent as determined by a credentials evaluation or as evidenced by an ECFMG certificate, Board Eligibility or Certification in Sleep Medicine, and eligibility for medical licensure in Ohio.
Salary: Commensurate with qualifications and experience ($215,000 per year)
Contact: Kathleen Huffman, Administrator, HUFFMAK@ccf.org
This notice is posted in connection with the filing of an application for permanent alien labor certification. Any person may provide documentary evidence bearing on the application to the Certifying Officer of the Department of Labor, pursuant to 20 C.F.R. § 656.10(d). The address for the Certifying Officer is:
U.S. Department of Labor
Employment and Training Administration
Office of Foreign Labor Certification
Atlanta National Processing Center
Harris Tower
233 Peachtree Street, Suite 410
Atlanta, Georgia 30303
Phone: (404) 893-0101
Fax: (404) 893-4642
The policy of Cleveland Clinic and its system hospitals (Cleveland Clinic) is to provide equal opportunity to all of our employees and applicants for employment in our tobacco free and drug free environment. All offers of employment are followed by testing for controlled substance and nicotine. Job offers will be rescinded for candidates for employment who test positive for nicotine. Candidates for employment who are impacted by Cleveland Clinic's Smoking Policy will be permitted to reapply for open positions after 90 days. Decisions concerning employment, transfers and promotions are made upon the basis of the best qualified candidate without regard to color, race, religion, national origin, age, sex, sexual orientation, marital status, ancestry, status as a disabled or Vietnam era veteran or any other characteristic protected by law. Information provided on this application may be shared with any Cleveland Clinic facility.
Cleveland Clinic is pleased to be an equal employment employer: Women/Minorities/Veterans/Individuals with Disabilities
Cleveland Clinic