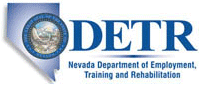 Job Information
UnitedHealth Group

Associate Business Systems Analyst - Las Vegas, NV

in

Las Vegas

,

Nevada
Combine two of the fastest-growing fields on the planet with a culture of performance, collaboration and opportunity and this is what you get. Leading edge technology in an industry that's improving the lives of millions. Here, innovation isn't about another gadget, it's about making health care data available wherever and whenever people need it, safely and reliably. There's no room for error. Join us and start doing your life's best work.(sm)
PrimaryResponsibilities:
Consult with managers and leaders to determine the roleof the supported system in the department

Lead requirements gathering, service-oriented modeling,analysis and design activities. Present and evaluate solutions objectivelyand facilitate conflict resolution

Devise ways to add new functionality to existingapplications. Embrace all strategies to improve service support life cycleand governance processes

Actively participate in installation and configurationof new modules while adapting them for our organizations best practice

Clearly and concisely communicate status of projects toMountain West Technology department and leadership

Serve as the liaison between business and businessanalysts, developers and project management groups

Define, use and communicate implementation and supportpatterns and best practices in service-oriented analysis, design anddevelopment

Collaborate with quality assurance team to ensuretesting efforts align with system deliveries and business processes

Assesses and interprets customer needs and requirements

Identifies solutions to non-standard requests andproblems

Solves moderately complex problems and/or conductsmoderately complex analyses

Controls solution by establishing specifications;coordinating production with programmers

Work with developers to get projects developed andimplemented

Works with minimal guidance; seeks guidance on only themost complex tasks

Other similar duties and responsibilities as assigned
You'll be rewarded and recognized for your performance in an environment that will challenge you and give you clear direction on what it takes to succeed in your role as well as provide development for other roles you may be interested in.
RequiredQualifications:
Undergraduate degree orequivalent experience

3+ years of experience in Practice Managementimplementation, support and upgrade

3+ years of experience translating businessrequirements into a detailed design specification

Proficiency with Word, Excel, Access

Las Vegas office based position with some local travelto support our other locations( 5-10%)

Access to reliable transportation that will enable youto travel to different offices within the Las Vegas area.

This is 24/7 operation. After hours support from yourhome office once per month from 5pm-8am

This will be an 8 hour shift from 6am-6pm (exact workscheduled to be determined)
PreferredQualifications:
Bachelor's Degree or equivalent work experience

Allscripts Practice Management experience

UnitedHealth Group work experience

Health care experience

Experience working with test plans and test cases

Experience working in an Agile environment orfamiliarity with Agile methodology

Experience working with Word, Excel, Access, PowerPoint

HL7 experience
Careers with Optum. Here's the idea. We built an entire organization around one giant objective; make health care work better for everyone. So when it comes to how we use the world's large accumulation of health-related information, or guide health and lifestyle choices or manage pharmacy benefits for millions, our first goal is to leap beyond the status quo and uncover new ways to serve. Optum, part of the UnitedHealth Group family of businesses, brings together some of the greatest minds and most advanced ideas on where health care has to go in order to reach its fullest potential. For you, that means working on high performance teams against sophisticated challenges that matter. Optum, incredible ideas in one incredible company and a singular opportunity to do your life's bestwork.(sm)
Diversitycreates a healthier atmosphere: UnitedHealth Group is an Equal EmploymentOpportunity / Affirmative Action employer and all qualified applicants willreceive consideration for employment without regard to race, color, religion,sex, age, national origin, protected veteran status, disability status, sexualorientation, gender identity or expression, marital status, geneticinformation, or any other characteristic protected by law.
UnitedHealthGroup is a drug-free workplace. Candidates are required to pass a drug testbefore beginning employment.
Job Keywords: Allscripts, Practice Management, HL7, test plans, Las Vegas, NV, Nevada
UnitedHealth Group