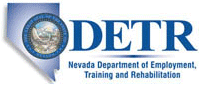 Job Information
Las Vegas Sands Corp.

Analyst - Enterprise Analytics

in

Las Vegas

,

Nevada
Analyst - Enterprise Analytics
Apply now »
Apply now
× Apply for Job
×
×
×
Enter your email to apply
Date: Feb 19, 2021
Location: Las Vegas, Nevada, US
Company: Las Vegas Sands Corp.
Position Overview:
The primary responsibility of the Enterprise Analytics Analyst is to provide analytical, data driven insights to various departments across the property, with emphasis on Hotel Operations (e.g. Housekeeping, Front Desk, Call Center, etc.). Insights will include, but are not limited to, optimal scheduling, data modeling, forecasting, pattern detection, and A/B testing. All duties are to be performed in accordance with departmental and The Venetian Resort's policies, practices, and procedures.
Essential Duties & Responsibilities:
Identify opportunities to optimize the business through analytics and statistical modeling.

Develop statistical models and dashboards for various enterprise stakeholders.

Interpret quantitative and qualitative data to provide data driven recommendations to all levels of the organization.

Collaborate with various teams and internal customers to develop analytical tools that emphasize single data stream reporting.

Create and provide daily, weekly, and monthly analytics reports and dashboards to divisional managers by determining key performance indicators (KPI's) used to identify areas of opportunity for generating incremental revenue; while automating the production whenever possible.

Analyze trends to determine customer preferences and provide recommendations to optimize marketing initiatives.
Additional Duties & Responsibilities:
Provide management with analysis and recommendations on labor optimization, relevant statistics, and team member productivity.

Provide exceptional data and reporting that adds value and incites additional thought streams beyond fundamental requests.

Create and maintain daily, weekly, monthly, quarterly forecasts.

Analyze and develop site paths with emphasis on optimization.

Consolidate fractured enterprise reporting into a standardized product for easy visualization and cross-departmental understanding.

Create a reporting structure that accurately links cross departmental data which allows for on demand delivery of ad-hoc reports.

Consistent and regular attendance is an essential function of this job.

Performs other related duties as assigned.
Additional Duties & Responsibilities:
Company Standards of Conduct
All Venetian Resort Team Members are expected to conduct and carry themselves in a professional manner at all times. Team Members are required to observe the Company's standards, work requirements and rules of conduct.
Additional Duties & Responsibilities:
Minimum Qualifications:
21 years of age.

Proof of authorization/eligibility to work in the United States.

Bachelor of Science in a related technical field Business, Economics, Statistics or related discipline.

Master's degree in Economics, Statistics, or related discipline preferred.

Must be able to obtain and maintain a Nevada Gaming Control Board registration and any other certification or license, as required by law or policy.

2 years of analysis experience or an advanced degree in lieu of analysis experience.

Experience in centralized scheduling and labor optimization preferred.

Fundamentals in problem solving, algorithm design and complexity analysis.

Technical programming knowledge in at least 1 of the following programming languages: R or Python

Extensive knowledge of Microsoft Office.

Knowledge of LMS system and T-SQL preferred.

Experience using BI visualization software (e.g. Spotfire or Tableau) preferred.

Strong interpersonal skills with the ability to communicate effectively with guests and other Team Members of different backgrounds and levels of experience.

Must be able to work varied shifts, including nights, weekends and holidays
Physical Requirements:
Must be able to:
Lift or carry 20 pounds, unassisted, in the performance of specific tasks, as assigned.

Physically access all areas of the property and drive areas with or without a reasonable accommodation.

Maintain composure under pressure and consistently meet deadlines with internal and external customers and contacts.

Ability to interact appropriately and effectively with guests, management, other team members, and outside contacts.

Ability for prolonged periods of time to walk, stand, stretch, bend and kneel.

Work in a fast-paced and busy environment.

Work indoors and be exposed to various environmental factors such as, but not limited to, CRT, noise, dust, and cigarette smoke.