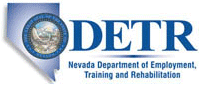 Job Information
Wynn Las Vegas

Analyst - Cyber Security Intel

in

Las Vegas

,

Nevada
Job Description
The Corporate Cyber Security Investigator will support the Corporate Cyber Security & Investigations Department with the identification and investigation of network computer intrusions and other assignments relating to advancing the cyber investigation and response practice. Responsible for supporting the development of Incident Response (IR) tools, development of IR and cyber security protocols, development of advanced network intrusion detection protocols, information and intelligence sharing with the INFOSEC office.
Job Responsibilities:
*Investigate network intrusions and other cyber security breaches to determine the cause and extent of the breach. *Research, develop, and recommend hardware and software needed for Incident Response and develop policies and procedures to analyze malware. *Participate in technical meetings and working groups to address issues related to malware security, vulnerabilities, and issues of cyber security and preparedness. *Collaborate with the Executive Director of Cyber Security & Investigations and INFOSEC to facilitate an effective IR program. *Prepare, write, and present reports and briefings. *Thoroughly investigate instances of malicious code to determine attack vector and payload. *Develop high performance, false positive free, signature based network level, and malware detection schemes. *Participate in special forensic investigations as required, including collection, preservation of electronic evidence. *Preserve and analyze data from electronic data sources, including laptop and desktop computers, servers, and mobile devices. *Preserve, harvest, and process electronic data according to the department's policies and practices on an as necessary basis. *Help lead network intrusion investigations.
Job Requirements
*3 years' experience performing network traffic analysis. *Cyber law enforcement experience preferred but not required. *Strong verbal and written communication skills. *Well-developed analytic, qualitative, and quantitative reasoning skills and demonstrated creative problem solving abilities. *Strong work ethic and motivation. *Proficiency with network analysis techniques and the ability to use commonly used log collection, aggregation and analysis tools such as Splunk, HP Arcsight, Snort, WireShark, etc. *Proficiency with forensic techniques and the most commonly used forensic toolsets, such as dtSearch, EnCase, and FTK Suite. *Proficiency with MS Office Applications, and familiarity with Windows, Macintosh and Linux operating systems. *Must be able to work collaboratively across agencies and physical locations. *Familiarity with computer system hardware and software installation and troubleshooting. *Ability to anticipate and respond to changing priorities, and operate effectively in a dynamic demand-based environment, requiring extreme flexibility and responsiveness to business unit matters and needs. *Evening and weekend hours may be required. *Well-developed analytic, qualitative, and quantitative reasoning skills. *Must be able to obtain and maintain any licensing or active work cards required, at present or in the future, for this position at all times.
Wynn Resorts is an equal opportunity employer committed to hiring a diverse workforce and sustaining an inclusive culture. Wynn Resorts does not discriminate on the basis of disability, veteran status or any other basis protected under federal, state or local laws.
Employee Type: Full-Time
Location: Las Vegas, NV
Job Type: Hospitality - Hotel
Experience: Not Specified
Date Posted: 27/8/2020