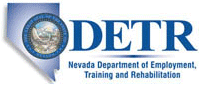 Job Information
Amentum

Airfield Management/Base Operations

in

Las Vegas

,

Nevada
Job Summary
aka Air Traffic Control Station
(Including but not limited to the following)
Knowledge of Air Force, DOD, and FAA flying directives; flight information publications; and NOTAM system is mandatory. Knowledge of aircraft basic design characteristics and capability of navigational facilities is desirable.
Essential Responsibilities:
Prepare and maintain files, reports, and correspondence pertaining to Base Operations and Airfield Management.

Processes flight plans, and maintains flight information and flight planning data.

Coordinate base operation and air operation functions with air traffic control agencies and associated base activities.

Interpret policies and directives pertaining to flight operations, flight plans, National Airspace System, and Military Flight Data Telecommunications System.

Perform daily airfield facility inspections to include the runway, taxiways, parking ramp, barriers, lighting, marking, and to determine runway surface conditions (RSC).

Review flight plans, inbound/outbound traffic logs an NOTAM files for accuracy completeness, and conformance with established directives.

Ensures that appropriate manuals/publications are current and available in the flight planning room.

Maintain the master airfield management publication reference library.

Utilize Quick Reactions checklists for emergencies/normal operations.

Assist in managing the flight line driving program to include: testing and certification.

Coordinate with transient alert on the parking plan for all transient aircraft.

Operate a personal PC, copier and fax machine. Must be able to type a minimum of 20WPM.

Order, receive, and distribute aeronautical charts and flight information publications (FLIPs) for base operations and other base agencies. Coordinates FLIP changes with appropriate agencies.

Coordinate and process prior permission required (PPR) requests with appropriate agencies. Prepare, coordinate, and issues Notices to Airman (NOTAMs) and local airfield advisories.

Operate Aeronautical Information System (AIS) process flight plans and other air traffic related data. Operate the pilot-to-dispatch (PTD) radio.

Activate the crash alarm notification circuit in response to in-flight emergencies, ground accidents or incidents, and contingency or exercise requirements. Disseminate hazardous weather conditions to applicable organizations.

Maintain data on inbound, outbound, and local aircraft and initiates overdue aircraft actions, when appropriate.

Maintain the Aircrew lounge for transient aircrew awaiting aircraft servicing or arrival/departure.

Disseminate Aircrew Critique sheets to appropriate agencies and the Installation Commander.
Perform all other position related duties as assigned or requested.
Minimum Requirements
High School Diploma or equivalent. Must have completed an accredited Military or Federal Aviation Administration (FAA) Airfield Management/Flight Service school. Minimum of four (4) years' experience at a civilian Flight Service or Military Base Operations or equivalent experience in an airport management field. Good oral and written communication skills. Must be able to meet eligibility requirements to obtain and maintain a required Secret government security clearance. On rare occasions may be required to spend 2-4 nights away from home. Must be able to work weekends and holidays. Must be able to work Day, Swing or Grave shifts. Must possess and maintain a valid Nevada Driver's License and be able to pass color blindness test to obtain Flightline Driver's Permit (AF Form 483).
Work Environment, Physical Demands, and Mental Demands:Typical airfield station or terminal office environment with no unusual hazards, occasional lifting to 20 pounds. Constant sitting while using the computer terminal, ability to discern all colors of the spectrum (must not be color-blind), constant use of sight abilities while reviewing documents, constant use of speech/hearing abilities for communication, constant mental alertness, must possess planning/organizing skills, and must be able to work under deadlines.
Preferred Qualifications
Local Candidates
Active DoD Security Clearance
EOE including Disability/Protected Veterans. If you are an applicant with a disability that requires a reasonable accommodation to complete any part of the application process, or are limited in the ability—or unable to use—the online application system and need an alternative method for applying, you may contact our Reasonable Accommodation Helpline at 1-888-877-3181 or 301-944-3299 or email itsupport@amentum.com for assistance. In order to address your request, the following information is needed:
LP.SKU-D1.LIST
Upon receipt of this information we will respond to you promptly to obtain more information about your request.
Amentum