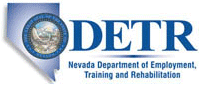 Job Information
The CalAtlantic Group

2019-12597

in

Las Vegas

,

Nevada
The Assistant Project Manager reports directly to the Project Manager or higher position and generally assists in the day-to-day management of project-specific land development items from planning through the completion of construction.
Perform and assist in management control functions including: cost/budget controls, budget reconciliation, cash flow projections, activity/program scheduling and monitoring compliance. As well as, obligation of tract map conditions, exactions and bond exoneration processing

Under direction of the Project Manager, administer multi-disciplinary consulting teams in preparation and processing of land use documents and related infrastructure design/improvement plans

Responsible for submittal preparation for project approval through City or County Agencies (e.g. zoning, design review/CUP, civil and soils engineering, tentative tract map, final map approvals, affordable housing, and other development agreement requirements)

Assist in land acquisition due diligence documentation, coordination and design review functions to ensure continuity from planning through completion. Acquire and verify jurisdictional fees, conditions, and exactions

Assist in the preparation, processing and obtaining approval of various aspects of architectural plans, landscape plans, D.R.E. operating budgets, CC&R's, sales disclosures and exhibits, condominium plans, contracts, change orders, check requests and invoices as necessary

Represents Company at public hearings and develops relationships with jurisdictional decision-maker

Serve as declarant representative on multiple HOA boards (President, Secretary, and Treasurer)

Develop Homeowner Board Members and educate them on proper stewardship of Board finances, dispute resolution, CC&R's, etc.

Negotiate consultant and trade partner agreements and ensure complete scopes are consistent with needs and budget allowance

Directly responsible for Site Development Budget on assigned communities which are typically 60%-70% built

Perform all other duties as assigned

Three (3) - five (5) years' work experience with two (2) years minimum experience in community development, redevelopment, economic development and/or housing with a public agency, private company or non-profit development corporation preferred

High school diploma or GED required; bachelor's degree preferred or currently in the field of Urban Design, Planning, Real Estate, Business, Construction Management, or related course study

Maintain regular attendance and punctuality relative to daily work schedule is required

Valid driver's license

Advanced PC skills, including use of Microsoft (Word, and Excel). and Power Point preferred

Excellent analytical ability and strong written and verbal communication skills

Ability to professionally perform multiple, detailed-oriented tasks with simultaneous deadlines

Accept constructive feedback

Team player
PHYSICAL REQUIREMENTS:
This is primarily a sedentary office position which requires the ability to occasionally bend, stoop, reach, lift, move and carry office materials and supplies weighing 25 pounds or less. Finger dexterity is required to operate a computer keyboard and calculator. May be required to operate motor vehicle.
ID: 2019-12597
Posting Location: Las Vegas, NV
External Company Name: Lennar Homes
External Company URL: http://www.Lennar.com/
Telecommute: No
Region/Company: Roos Region