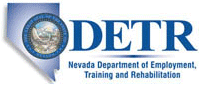 Job Information
Hill-Rom

Clinical Solutions Architect (Remote)

in

Home Office/Virtual

,

Nevada
Description
JOB SUMMARY: Clinical Solutions Architect. Provide Subject Matter Expert (SME) support to the Sales organization including scoping and quoting the technical, functional and clinical capabilities of Hillrom's Care Communications product portfolio.
ESSENTIAL DUTIES AND RESPONSIBILITIES: Participating in Sales activities to capture and define business requirements, serve as the primary resource for the Sales team for all product, technical, services and architectural support.
REPORTING STRUCTURE ( an org chart may be submitted in lieu of a description ): Org chart submitted
SCOPE: Creating and managing scope and quote documentation and overseeing quality control throughout the life cycle of a customer engagement. Providing architect assessments within any of the defined Care Communications workflows such as nurse call, voice communication, secure texting, codes rapid response, clinical integrations, EHR, physiological monitoring and clinical training. Providing general healthcare process and outcomes knowledge and content to the Sales, Services and Marketing teams and participating in the development of technical diagrams, scope of work documents and quotation tools. Translating business needs into functional requirements and process designs. Developing and maintaining statement of work language to support project initiatives.
JOB COMPLEXITY: Active daily involvement in the execution of scoping and quoting prospect and customer projects. 100% of time dedicated to execution and tactics.
INFLUENCE, IMPACT, INTERACTION: This position interacts with Sales team to provide support in the Sales process.
SUPERVISION: This position reports to the Solutions Architect Lead and will and will also work with Sales to scope and quote projects.
Qualifications
EDUCATION AND EXPERIENCE: Bachelor's Degree in Business, Healthcare, Computer Science, IT or other relevant field. 2 years of progressive sales and services experience in Healthcare IT, preferably with emphasis on nurse call, communication, integration and mobile. 2 years of broad IT experience including servers, networks, firewalls, integrations and security.
QUALIFICATIONS AND SKILLS: Strong understanding of HIPAA application, server and network security requirements. High degree of comfort leading group presentations, solution demonstrations and whiteboard sessions. Strong contract authoring and project delivery skills. Ability to effectively budget for a project and drive profitability. Customer service focus with strong people skills. Effective written and verbal communication skills.
WORK ENVIRONMENT: Remote. Ability to travel 50-60% as needed.
Job: Technical Service
Primary Location: United States-North Carolina-Cary
Other Locations: United States-California - Home Office/Virtual, United States-Nebraska - Home Office/Virtual, United States-Illinois - Home Office/Virtual, United States-Oklahoma - Home Office/Virtual, United States-Kentucky - Home Office/Virtual, United States-North Dakota - Home Office/Virtual, United States-Missouri - Home Office/Virtual, United States-Wisconsin - Home Office/Virtual, United States-Texas - Home Office/Virtual, United States-Louisiana - Home Office/Virtual, United States-Tennessee - Home Office/Virtual, United States-Oregon - Home Office/Virtual, United States-Mississippi - Home Office/Virtual, United States-Wyoming - Home Office/Virtual, United States-Washington - Home Office/Virtual, United States-Utah - Home Office/Virtual, United States-Kansas - Home Office/Virtual, United States-Idaho - Home Office/Virtual, United States-Nevada - Home Office/Virtual, United States-Arkansas - Home Office/Virtual, United States-Colorado - Home Office/Virtual, United States-New Mexico - Home Office/Virtual, United States-Montana - Home Office/Virtual, United States-South Dakota - Home Office/Virtual
Schedule Full-time
Travel Yes, 75 % of the Time
Posting Entity Hillrom
Req ID: 20124513