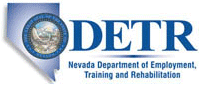 Job Information
CTG

SYSTEMS ADMINISTRATOR

in

Henderson

,

Nevada
SYSTEMS ADMINISTRATOR
United States
Engineering
Feb 19, 2021Post Date
21200856Requisition #
Apply for JobShare this JobSign Up for Job Alerts
CTG is seeking aSystems Administratorfor our client inSuwanee, Georgia.
Location: Remote due to Covid; will return to onsite inSuwanee, GAonce restrictions are lifted
Duration: 6 months - possible extension or hire to perm
As a Storage Administrator you would be responsible for the ongoing maintenance and support of global data storage environments to ensure overall availability and reliability. You'll also assist with proactive monitoring, maintenance and upkeep of our global data storage devices, trouble ticket resolution, deploying storage changes/upgrades, performance monitoring and analysis, working with vendors.
Day to Day Responsibilities:
Monitoring, and provisioning. Tune systems as required.

Integrate Linux/Unix systems with enterprise data storage solutions using multiple
connectivity methods such as NFS mounts and FC/iSCSI connected LUNs with multi-pathing.
Identify and investigate system malfunctions / root cause analysis.

Collaborate closely with users and vendors to address problems and implement changes, as required, to service and maintain the company's data storage infrastructure.

Recommend technical changes to all areas of the business to provide more efficient practices.

Maintain system documentation including licensing, hardware and software inventory, configuration diagrams and settings, security data, Visio-style layouts, etc.

Assist in the installation and configuration of hardware and software; plan and implement upgrades.

Work with data backup personnel to ensure all corporate production data is properly backed-up and secured.

Participate in maintenance window activities (during and after normal business hours) as well as disaster recovery planning and execution.

Provide oversight of the global storage footprint.
Required Experience and Skills:
6+ years of Linux and/or Windows administration and support of an enterprise
environment; Linux preferred
Experience with event and system monitoring (e.g. OCUM/Active IQ, Grafana, InsightIQ,
DPA/DPC, etc.)
Experience using NAS storage (ONTAP and OneFS) with authentication sources such as
LDAP, NIS and Active Directory, preferably with multiprotocol access.
Understanding and working knowledge of networking/distributed computing environment concepts including NFS, DNS and LDAP

Education: A bachelors degree in IT or related field OR six years of relevant IT experience with an equivalent combination of training, experience and/or education. Min. high school diploma
Desired Qualifications
Nutanix multiprotocol access knowledge

Experience with Commvault and Veritas NetBackup
Excellent verbal and written English communication skills and the ability to interact professionally with a diverse group is required.
CTG does not accept unsolicited resumes from headhunters, recruitment agencies, or fee based recruitment services for this role.
To Apply:
To be considered please immediately apply to this requisition using the link provided. For more information, contact the recruiter, Tana Stilloe at tana.stilloe@ctg.com. Kindly forward to any other interested parties - thank you!
CTG's Benefits Plan allows you to select insurance coverage that best suits your lifestyle, and take part in our savings programs and educational plans. We offer Flexible Spending Accounts, a 401(k) Retirement Plan, and an Employee Stock Purchase plan. Our educational plan comprises access to more than 2,000 web-based technical, professional and business development courses.
CTG (NASDAQ: CTG) has developed a reputation for responsiveness and reliability - traits that our clients say set us apart - since our founding in 1966. As one team, we create and deliver information and technology solutions that make our clients more successful and cultivate a workplace that attracts and develops the best people. Our vision is to be an indispensable partner to our clients and the preferred career destination for information and technology experts. CTG has operations in North America, South America, Western Europe, and India and regularly posts news and other important information online at www.ctg.com.
Our culture is a direct result of the people who work at CTG, the values we hold, and the actions we take. In other words, our people are the culture. It's a living, breathing thing that is renewed every day through the ways we engage with each other, our clients, and our communities. Part of our mission is to cultivate a workplace that attracts and develops the best people, reflected by our recognition as a Great Place to Work-certified company across many of our global operations.
CTG will consider for employment all qualified applicants including those with criminal histories in a manner consistent with the requirements of all applicable local, state, and federal laws.
CTG is an Equal Opportunity and Affirmative Action Employer. CTG will assure equal opportunity and consideration to all applicants and employees in recruitment, selection, placement, training, benefits, compensation, promotion, transfer, and release of individuals without regard to race, creed, religion, color, national origin, sex, sexual orientation, gender identity and gender expression, age, disability, marital or veteran status, citizenship status, or any other discriminatory factors as required by law. Our Affirmative Action program serves to promote occupational equality and diversity through good faith efforts. CTG is fully committed to promoting employment opportunities for members of protected classes.
Additional Information
Job Function: Systems Administration

Education Level: Bachelor's Degree (±16 years)

Work Remote: Yes

Travel: No
CTG