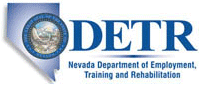 Job Information
Wells Dairy Inc.

Safety Health Environment Manager - Henderson, NV

in

Henderson

,

Nevada
Description
This position is located in Henderson, NV. The Safety/EHS Manager is responsible for the strategic direction for Environmental, Health, Safety and Security compliance and programs while developing a safety culture within the company. Responsible for effectively taking policies and developing them into programs to train, educate and institutionalize behaviors. This position is also responsible for compliance of all federal, state and local regulations, guidelines, and company health & safety policies. Responsible for the day to day Environmental, Health, Safety and Security (EHSS) activities. Responsible for execution of the Safety
Vision with the implementation and maintenance of programs, policies, procedures, that safeguard employees, visitors and company property. Promotes Safety and EHSS Programs and policies as a means to minimize/eliminate incidents.
Drives the strategic development and deployment of Safety/EHSS initiatives. Works with facility managers to ensure consistent implementation, execution and communication of facility safety plans. Drives accountability and ownership of EHSS results for their respective facility. Provides coaching towards greater performance and helps direct and manage facility leadership. Serves as a coach and mentor within peer group offering experience and leadership towards the development of EHSS success.

Responsible for the developing and coaching of indirect reports while facilitating a work environment that supports a safe culture.

Works jointly and collaboratively with operations to reduce safety related costs while maintaining a commitment to operational efficiencies.

Responsible for engaging and working cooperatively with employees, supervisors and managers to meet safety goals and continuously improve safety performance. Assumes a lead role at the site for emergency planning, preparedness and response. Reviews, anticipates and initiates continuous improvement activities within the area of EHSS activities. Leads EHSS activities and/or obtains EHSS resources to address improvement in equipment, process and people. Leads collaborative efforts among diverse departments to achieve positive results.

Responsible for site behavior-based safety process by facilitating committee, problem-solving and action-planning meetings. Will be expected to develop and assist with training programs necessary to meet safety and health initiatives. Owner of the creation, development and delivery of value based EHSS Training and promote safety and health values or achievements by creating promotional campaigns that celebrate goal attainment.

Responsible for the design, implementation and development of work area processes and procedures, making EHSS recommendations accordingly. To include but not limited to Business Continuity-Crisis Management Programs, Engineering Projects, Worker Compensation and Process Safety Management (PSM). Responsible for managing the
EHSS risks through a prioritization process with a goal of establishing a low or no risk work environment.
Responsible for determining workers compensation accidents and keeping track of the OSHA logs. Ensures that accidents and incidents are reported and thoroughly investigated to determine Root Cause and following corrective actions through to completion.

Respond to emergencies (Company-wide as needed) involving hazardous material releases, facility destruction, inclement
weather and property damage incidents; prepare reports of findings and submit recommendations.
Qualifications
Bachelors Degree in Safety and Health, Business, Industrial Technology, Industrial Hygiene or related disciplines; or equivalent in education and work experience.
Minimum of 7 years of experience in safety and health related field. Management experience preferred.
Strong knowledge of applicable state and federal laws as it applies to safety. Manufacturing experience is preferred.
Problem solving skills to achieve effective resolutions. Developed communication skills including written and verbal. Emergency response background including HAZMAT, Technical Rescue, Emergency/Fire Preparedness.
Ability to plan, lead, coordinate and evaluate problems, processes, and procedures. Ability to clearly communicate to small and large groups.
If you meet these requirements and are interested in this position, to be considered for an interview you must complete an online application at www.wellscareers.com
Wells Enterprises is an EEO/AA employer M/F/Vet/Dis
Job: Other
Primary Location: United States-Nevada-Henderson
Schedule: Full-time
Req ID: 2000000612