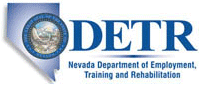 Job Information
Proud Moments ABA

Registered Behavioral Technician - $25 per hour

in

Henderson

,

Nevada
Proud Moments is seeking Registered Behavioral Techs to join our team of caring professionals, to provide Applied Behavioral Analysis (ABA) services for children with autism, under the guidance of a behavioral supervisor (BCBA). We are the gold standard in providing ABA therapy and offer flexible, part-time schedules, oftentimes near your home. Additionally, professional development and ongoing supervision in the emerging field of ABA is available, amounting to a rewarding experience helping children and families reach their full potential.
In this role you will provide in-home, and/or community-based ABA therapy and collect behavior and skill acquisition data during the sessions. To qualify, you should be RBT-trained, possess 1 year of experience working under a BCBA, or in the process of completing 1,500 hours of fieldwork to ultimately become a BCBA. As well you should be detail and goal-oriented with the ability to maintain professionalism at all times.
Proud Moments is a haven of knowledge and expertise for parents of autistic children, encouraging children on the autism spectrum to learn and grow utilizing the principals of Applied Behavior Analysis (ABA). As a behavioral health agency, Proud Moments services children on the autism spectrum, providing ABA treatments at home or school. Our highly qualified BCBA/LBAs (Board Certified Behavior Analyst/Licensed Behavior Analysts) possess years of experience and training and utilize their extensive skills to improve social behavioral and adaptive skills with individually tailored programs of therapy. Proud Moments services the five boroughs of NYC, New Jersey, Syracuse, Maryland, Tennessee, Long Island, Reno and Las Vegas, Nevada, with expert treatment, innovative techniques and child-centered compassionate care.