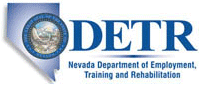 Job Information
Touro College

Registered Behavioral Tech

in

Henderson

,

Nevada
The Registered Behavior Technician (RBT) will participate as an integral member of our multidisciplinary team. Under the supervision of a Licensed Board Certified Behavior Analyst, a Registered Behavior Technician is responsible for implementing clinic-based individualized treatment plans using principals of Applied Behavior Analysis (ABA) in accordance with established principles and practices in compliance with state and federal regulations.
PRIMARY AGES SERVED: Early childhood (birth to 3 years) to age 12 years.
Work under the supervision of a BCBA to provide direct 1:1 and small group ABA intervention in a clinic-based environment.

Assist the BCBA with behavior evaluations, updates and maintenance of behavior treatment plans based on the principles of ABA.

Collect data to track and evaluate patient progress with behavior treatment plan objectives.

Complete periodic reports detailing progress with individual patient programs.

Co-facilitate periodic family training to promote generalization of programming across environments as appropriate.

Implement behavior interventions using research based, scientific tactics.

Demonstrate strict adherence to the Code of Ethics published by the BACB.

Maintain accurate records and protect patient privacy by ensuring that Protected Health Information is secured.

Complete forms for insurance billing, documentation, and charting in a timely manner to assist in billing and collection for services rendered.

Sanitize toys and equipment.

Ensure adults and children follow CADD policies and procedures.

Attend clinical meetings as necessary.
Education:
Must hold a valid Registered Behavior Technician (RBT) certification through the Behavior Analyst Certification Board (BACB).

Must be registered by the State of Nevada.
Experience:
Experience with behavior analytic treatment plans, data collection, and implementation of ABA skill acquisition and behavior reduction programs

Experience working with children diagnosed with Autism Spectrum Disorder, developmental disabilities, and behavior deficits and excesses
Skills & Abilities:
Skilled and trained in Applied Behavior Analysis (ABA) techniques, ranging from Natural Environment Training and Discrete Trial Training, specifically as they relate to the complexities of child development.

A clean criminal background check and quality professional references

Excellent communication, interpersonal, and problem solving skills

Ability to communicate effectively orally and in writing

Work independently as well as collaboratively

Knowledge and understanding of ethical principles and guidelines

Analyze situations accurately and adopt an effective course of action

Strong knowledge of HIPAA Privacy Rules and Regulations

Willing to obtain further training as offered including CPR/First Aid and CPI.

Able to lift 60 lbs
Requisition ID: 2020-7020
Schedule Shift: Day
Hours Per Week: 40
Travel: None
External Company URL: https://tun.touro.edu/
Street: 874 American Pacific Drive
Chart of Accounts: Touro University Nevada