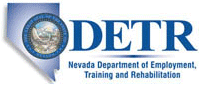 Job Information
CIT

Operations Manager - Henderson

in

Henderson

,

Nevada
Overview
CIT is a leading national bank focused on empowering businesses and personal savers with the financial agility to navigate their goals. CIT Group Inc. (NYSE: CIT) is a financial holding company with over a century of experience and operates a principal bank subsidiary, CIT Bank, N.A. (Member FDIC, Equal Housing Lender). The company's commercial banking segment includes commercial financing, community association banking, middle market banking, equipment and vendor financing, factoring, railcar financing, treasury and payments services, and capital markets and asset management. CIT's consumer banking segment includes a national direct bank and regional branch network. Discover more at.
Responsibilities
The Operations Manager oversees, manages and leads branch banking functions and staff. Responsibilities include ensuring compliance with all branch operations policy and procedures. Supports the inside sales/service activities as well as business development to achieve desired results in customer relationship growth, retention, revenue, market share and customer/employee satisfaction.
Manages branch staff assigned, including supervising and scheduling of daily activities, ensuring the use of performance management process, hiring and promotional recommendations.

Educates, coaches and motivates staff to recognize and fulfill overall branch sales and service expectations. Meets assigned personal, sales and service goals.

Develops and maintains banking relationships with potential clients, existing customers and community organizations.

Performs a broad variety of customer services and sales, such as opening new checking, saving and certificate accounts. Counsels customers and provides effective promotion, sale and servicing of the Bank's products and services. Researches and resolves customer issues and problems.

May provide backup for teller functions by processing paying and receiving transactions accurately and efficiently in accordance with established Teller Policy and Procedures.

May oversee and provide guidance for completion of consumer loan applications and submission to central underwriting for approval.

Oversees and approves expenditures in compliance with the approved branch operating budgets.

Performs security routines, including opening and closing branch office and vault.

Ensures branch building, grounds and equipment are well-maintained.

Ensures compliance with banking policies and procedures and keeps current with regulatory and industry trends and developments.

Cultivates a positive team culture which promotes and supports relationship banking. Builds an environment where clear goals, constant communication, feedback and recognition are standard.

Develops and maintains an engaged and accountable workforce.

Develops and maintains a fair and equitable working environment.

Complies with all related Federal, State and Industry laws and regulations pertaining to Banking.
Qualifications
2+ years of relevant retail banking experience to include branch sales, operations and supervisory experience

Working knowledge of the Bank's products and services, related processes and regulations

Excellent communication and human relations skills, and the ability to maintain confidentiality

Solid analytical, mathematical and problem-solving skills

Strong communication, leadership, customer service, training and organizational skills

Strong computer skills to include experience using various software packages, including Microsoft Word, Excel, Outlook, as well as presentation software, and banking systems

Ability to handle multiple tasks simultaneously in a fast-paced, diverse and growth-oriented environment

Effective sales ability and persuasiveness

Ability to teach or foster development in others

Must be eligible and meet the requirements under the S.A.F.E. Act
Refer this job to a friend
CIT is committed to Equal Employment Opportunity. It is the policy of CIT to provide equal employment opportunities to all qualified applicants without regard to their race or perceived race (including traits historically associated with race, such as hair texture and protective hairstyles), color, national origin, nationality, ancestry, citizenship, immigration status, age), sex (including pregnancy, lactation, childbirth or related medical conditions), actual or perceived gender, gender identity, gender expression or transgender (including transgender individuals who are transitioning, have transitioned, or are perceived to be transitioning to the gender with which they identify), religion, creed, marital status, family status, domestic partnership or civil union status, affectional or sexual orientation, atypical hereditary cellular or blood trait, genetic information or predisposition or carrier status (including testing and characteristics), status as a victim of domestic violence, actual or perceived status as a caregiver,military service protected veteran status, mental or physical disability, perceived disability, record of disability, medical condition, AIDS and HIV status, or any other protected characteristic established by applicable federal, state, or local laws. If you would like more information about your EEO rights as an applicant under the law, please click here:
LocationUS-NV-Henderson
Job ID32778
Positions1
Job FamilyBranch Delivery - Branch Management
TypeFull-Time