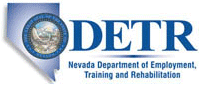 Job Information
Republic Services

Maintenance Shop Welder

in

Henderson

,

Nevada
Republic Services is an industry leader in U.S. recycling and non-hazardous solid waste disposal. Through our subsidiaries, Republic's collection operations, transfer stations, recycling processing centers, landfills and environmental services provide effective solutions to make recycling and waste disposal effortless for our 14 million customers nationwide. Our 36,000 employees working in 41 states and Puerto Rico are committed to providing a superior customer experience while helping ensure a cleaner, safer and healthier world for future generations.
Why Work with Us
At Republic Services, we strive to create a workplace that is meaningful and rewarding at every level of our organization. Our employees thrive in an atmosphere where safety is revered, and each person can be a compassionate steward of our environment. We hire the best people to make Republic a great place to work. We are focused on attracting talented individuals across professions who are as committed to serving customers and the planet as we are. We're proud to be recognized on Barron's 100 Most Sustainable Companies, Forbes World's Most Innovative Companies, Forbes Best Employers for Women, Forbes Best Large Employers and Ethisphere's World's Most Ethical Companies lists. Republic is also the only company in our industry that is a certified Great Place to Work.
POSITION SUMMARY: The Maintenance Welder performs repairs and maintenance on vehicle floors, bodies, packing blades, rails and fabrication.
PRINCIPAL RESPONSIBILITIES:
Cuts/welds repairs to vehicle floors, bodies, packing blades, rails, fabrication.

Welds steel and aluminum components using Mig and arc welding equipment.

Bends steel components using a break ad shear.

Cuts steel using a plasma cutter or torch.

Fabricates steel components on trucks.

Follows all safety policies and procedures.

Completes required paperwork.

Performs other job-related duties as assigned.
QUALIFICATIONS:
Attention to Detail – Notices the small things that others often overlook. Makes sure that every aspect of the overall task is done correctly.

Communication – Provides supervisors and co-workers with the information they need to maintain the equipment. Conveys information in a timely and accurate manner in written reports.

Customer Service – Within reason, does what it takes to meet expectations of internal and external customers. Acts in a professional, courteous and cooperative manner towards customers and co-workers.

Dependability – Is someone supervisors and coworkers can count on. Follows through and does what he/she says he/she will do. Shows up for work on time and adheres to the established work schedule.

Ethics – Adheres to the policies and rules set forth by Republic Services. Does not bend the rules or cut corners. Is trustworthy and honest.

Safety Orientation – Follows and promotes Republic Service's safety rules and procedures. Recognizes hazards and anticipates danger. Does not take inappropriate risks.

Troubleshooting – Diagnoses existing problems and predicts potential problems in equipment. Determines root causes of mechanical and other operating failures and chooses the best repair option.

Equivalent of high school diploma or G.E.D. certification.

Valid driver's license.
MINIMUM REQUIREMENTS:
Minimum of 1 year welding experience.
Rewarding Compensation and Benefits
Eligible employees can elect to participate in:
• Comprehensive medical benefits coverage, dental plans and vision coverage.
• Health care and dependent care spending accounts.
• Short- and long-term disability.
• Life insurance and accidental death & dismemberment insurance.
• Employee and Family Assistance Program (EAP).
• Employee discount programs.
• 401(k) plan with a generous company match.
• Employee Stock Purchase Plan (ESPP).
The statements used herein are intended to describe the general nature and level of the work being performed by an employee in this position, and are not intended to be construed as an exhaustive list of responsibilities, duties and skills required by an incumbent so classified. Furthermore, they do not establish a contract for employment and are subject to change at the discretion of the Company.
Republic Services is an equal opportunity employer. All qualified applicants will receive consideration for employment without regard to race, color, religion, gender, sexual orientation, gender identity or expression, national origin, age, disability, protected veteran status, relationship or association with a protected veteran (spouses or other family members), genetic information, or any other characteristic protected by applicable law.
We work for Earth. Every day, we come to work with two purposes in mind – serving our customers and doing our part to preserve our Blue Planet®. Our commitment to both has led to such things as landfill innovations, solar energy projects, community education designed to teach people to properly recycle, ongoing efforts to reduce our vehicle emissions and improving safety through technology—to name a few. To put it simply, we are 35,000 guardians of the environment, striving to make the world a better place.
Republic Services is more than a recycling and waste services company. We are a company dedicated to turning waste into possibilities. Together, united under the Republic Star, we are working for a cleaner, safer and healthier world where people thrive, not just for today, but for generations to come.
Republic Services