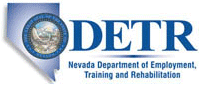 Job Information
Barclays

Fraud Investigation Analyst

in

Henderson

,

Nevada
Fraud Investigation Analyst
Henderson, Nevada
As a Barclays Fraud Investigation Analyst you will be accountable for evaluating all fraud claims to determine validity of the claim. You will be reviewing individual fraud claims and recovering funds via suspect liability, hold harmless, customer challenge and Association guidelines in adherence with Federal Regulations. You will be directly responsible for minimizing losses for Barclays.
Barclays is one of the world's largest and most respected financial institutions, with 329 years of success, quality and innovation behind us. We've helped millions of individuals and businesses thrive, creating financial and digital solutions that the world now takes for granted. An important and growing presence in the USA, we offer careers providing endless opportunity.
What will you be doing?
• Managing assigned case volume and ensuring adherence to department quantity and quality standards
• Proactively identifying service delivery failures and escalating issues or impact to appropriate business owners and leadership
• Reviewing new fraud claims and exploring any potential recovery opportunities to minimize net losses
• Performing account handling in a timely manner to achieve maximum recovery
• Being able to multi-task working in blended phone/case environment
• Evaluating all existing avenues to effectively resolve the fraud claim, including work with local authorities, outward contact to customers, merchants, and association guidelines
• Reviewing accounts for potential Suspicious Activity Reporting and complete referrals in accordance with regulatory expectations
• Understanding and complying with departmental Policies and Standards and regulatory expectations
What we're looking for:
• Solid analytical skills
• Ability to work with others in a fast-paced, team environment and to interact effectively with all levels of management
• Excellent written and verbal communications skills
• Enthusiastic, customer solution focused
Skills that will help you in the role:
• Good interpersonal skills; proven ability to develop skill-set to meet and exceed performance standards
• Excellent written and verbal communications skills with proficiency utilizing a PC
• Technical aptitude of navigating multiple applications to obtain information to make accurate and objective decisions on accounts presented
Where will you be working?
On the Henderson campus, you'll find a full-service café; recreational rooms complete with snacks, ping-pong and foosball; plus, free parking. We pride ourselves on our inclusive culture focused on celebrating the diversity of all of our colleagues! The Henderson campus also offers plenty of opportunities to get involved and give back to our community.
Barclays