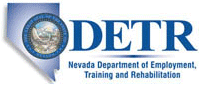 Job Information
Precision Castparts Corp.

Electrician

in

Henderson

,

Nevada
PRIMARY FUNCTION: To be acquainted generally with theory and operation of electrical equipment and with maintenance, repair, adjustment, testing, and installation of such equipment.
WORKING PROCEDURE:
1.Receives and competently follows prints, diagrams, instructions and orders.
2.Carries out duties of maintenance, repair, adjustment, testing, installing, dismantling, cleaning, lubricating, cooling, and heating all electrical equipment and circuits.
3.Maintains, repairs, adjusts, installs, replaces and cleans motors, motor controllers and circuits.
4.Makes periodic reports to supervision on condition of equipment.
5.Works on "hot" lines as required.
6.Installs conduit, fittings, switches, controls and fixtures, and wires and connects all types of electrical equipment.
7.Uses safe and orderly methods and proper equipment and safety devices.
8.Does electrical trouble shooting and analyzing.
9.Makes emergency repairs so that plant "downtime" is at a minimum.
10.Works in shop or field.
11.Keeps record of work in log form
12.Keep work areas clean.
POSITION REQUIREMENTS:
High School diploma or GED preferred.
Pass Electrician's test, pass literacy test, drug screen & physical exam.
3 to 4 years of experience in an Industrial or Manufacturing environment is required.
Requisition ID: PCC 178935-2.2