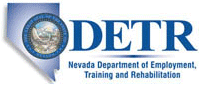 Job Information
Intermountain Healthcare

Care Manager RN I

in

Henderson

,

Nevada
Job Description:
Responsible for performing patient-oriented care management, disease management and care coordination through transitions of care either at an outpatient clinic location and/or telephonically. Utilizes the nursing process to complete assessment and care planning. Collaborates with interdisciplinary care teams to promote quality of life and patient's self-management of chronic disease. Provides evaluation of patient needs and knows where to find resources for patients and actively educates patients on their disease states.
ESSENTIAL FUNCTIONS
Responsible for quality and continuous improvement within the job scope.

Responsible for all actions/responsibilities as described in company controlled documentation for this position.

Contributes to and supports the corporation's quality initiatives by encouraging team and individual contributions toward the corporation's quality improvement efforts.

Works to contain health care costs and maintains high quality medical delivery system through the principles of pre-admission review.

Reflects Nationally Recognized Care Guidelines or Medicare Coverage Guidelines (SNF facilities) for appropriateness of admission and level of care.

Initiates the discharge planning process by contacting the member and/or patient designated caregiver or legal guardian to discuss the member's discharge needs and initiate a global discharge plan.

Knowledgeable in the application of Milliman collaborating with interdisciplinary team members and Milliman in the delivery and managing of patient care.

Addresses medical and non-medical variances/quality identifies and accurately documents and reports according to company policy and procedures.

Collects accurate and timely health care data and adequately documents patient related issues (prior authorization, concurrent review, alternative care, discharge planning, referrals, high risk department) and provider related issues.

Performs onsite concurrent review as stipulated by the guidelines, policies and procedures.

Promotes alternative care programs and researches available options including costs and appropriateness of patient placement; recommends coordinates and educates patients and providers on these options.

Reviews medical records documentation throughout the inpatient stay and revises the discharge plan as indicated by the member's condition; works with Post-Acute discharge planners and social workers in early identification of potential home care candidates.

Identifies COB and/or subrogation cases.

Contacts the Nursing Services Management Team, Hospitalist, HCPNV Medical Director or designee, as needed for unresolved issues, variances in length of stay or complex discharge needs.

Initiates quality referrals using the quality referral process when indicated.

Makes appropriate referrals to providers prior to discharge, including but not limited to home health care, durable medical equipment, infusion, other facilities.

Initiates State Certification (PASSAR sceens) for transfers to skilled nursing facilities and long term care facilities if indicated.

Submits reports, charts, audits information and logs as required.

Performs telephonic concurrent review to long term acute, acute rehab and skilled nursing facilities, within the local service area, as assigned by manger, using the same guidelines as on-site reviews.

Knowledgeable in HIPAA guidelines to ensures confidentially in all aspects of communication.

Supports the mission, vision and values.

May be required to participate in rotation of on-call assignments.

Proficient in Excel and word documents.

Willing to work overtime and on weekends, as needed.

Driving to Post Acute facilities and meeting with external groups as needed.
EXPERIENCE REQUIREMENTS
At least one year of experience in clinical setting demonstrating the ability to assess, document and implement the nursing care plan.

Preferred: Previous care management, utilization review or discharge

Preferred: Planning experience preferred.
EDUCATIONAL REQUIREMENTS
Graduate from an accredited school of Nursing.

Current state RN license.

Bachelor's degree in Nursing preferred.

Basic Life Support for Healthcare providers (AHA) or CPR/AED for the Professional Rescuer (American Red Cross).
KNOWLEDGE, SKILLS AND ABILITIES
Computer literate.

Knowledge of current standards of patient care.

Thorough understanding of RN scope of practice.

Manual dexterity to use/handle equipment and instruments.

Ability to effectively communicate and collaborate with physicians, patients, families and ancillary staff.

Ability to make sound, independent judgments and act professionally under pressure.
Physical Requirements:
Interact with others requiring the employee to communicate information.
Operate computers and other office equipment requiring the ability to move fingers and hands.
See and read computer monitors and documents.
Remain sitting or standing for long periods of time to perform work on a computer, telephone, or other equipment.
Location:
Clinic Siena
Work City:
Henderson
Work State:
Nevada
Scheduled Weekly Hours:
40
Being a part of Intermountain Healthcare means joining a world-class team of over 38,000 employees and caregivers while embarking on a career filled with opportunities, strength, innovation, and fulfillment. Our mission is: Helping people live the healthiest lives possible.
Our patients deserve the best in healthcare, and we deliver.
To find out more about us, head to our career site here (https://intermountainhealthcare.org/careers/?utm_source=Workday&utm_medium=Redirect&utm_campaign=CareerHome_workday) .
ADA Statement:
Intermountain Healthcare strives to make the application process accessible to all users. If you would like to contact us regarding the accessibility of our website or need assistance completing the application process, please contact 1-800-843-7820 or email recruitment@imail.org . This contact information is for accommodation requests only and cannot be used to inquire about the status of applications.
Equal Opportunity Employer
Intermountain Healthcare is an equal opportunity employer. Qualified applicants will receive consideration for employment without regard to race, color, religion, sex, sexual orientation, gender identity, national origin, disability or protected veteran status.
The primary intent of this job description is to set a fair and equitable rate of pay for this classification. Only those key duties necessary for proper job evaluation and/or labor market analysis have been included. Other duties may be assigned by the supervisor.
All positions subject to close without notice. All qualified applicants will receive consideration for employment without regard to race, color, religion, sex, sexual orientation, gender identity, age, national origin, disability or protected veteran status. Women, minorities, individuals with disabilities, and veterans are encouraged to apply.
Thanks for your interest in continuing your career with our team!
Intermountain Healthcare