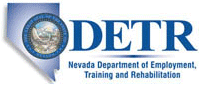 VCA

Associate Veterinarian - Signing Bonus Available

in

Henderson

,

Nevada
Company Info: VCA Inc. owns, operates, and manages the largest network of freestanding veterinary hospitals and veterinary clinical reference laboratories in North America, with over 900 hospitals located in the U.S. states and Canada, and more than 55 clinical laboratories. VCA is also a leading supplier of diagnostic imaging equipment to the veterinary industry, as well as operating a franchisor of premier dog daycare facilities.
If you are a current employee, you need to apply through our internal career site. Please log into Workday and click on the Career worklet on the landing page or search for Find Jobs. You can also copy the link below into a browser to apply through our internal career site:
https://www.myworkday.com/vca/d/inst/1$9925/9925$31167.htmld
VCA Black Mountain Animal Hospital is a busy, multi-doctor small animal hospital in Henderson, Nevada—just southeast of Las Vegas.
VCA Black Mountain Animal Hospital is seeking an experienced Associate Veterinarian to join our team.
Are you looking for a great work-life balance? At VCA, we can offer that to you. VCA Black Mountain Animal Hospital is located in a quiet area of Henderson, NV amid new communities and established businesses. You can enjoy quiet evenings at home or venture to the fabulous Las Vegas Strip only 20 minutes away. The city of Henderson is nestled among three of the most renowned man-made attractions – the neon of Vegas, the engineering marvel of Hoover Dam, and the tranquil beauty of Lake Mead.
As a premier residential community, Henderson, Nevada offers both residents and visitors alike an abundance of cultural events, special attractions, miles of trails and open spaces, and outstanding recreational facilities as well as renowned resorts, restaurants and shopping.
With award-winning, master-planned communities and numerous housing options, Henderson provides an outstanding quality of life.
In this position you'll use your superior medical judgment combined with a high level of empathy, confidence and humility to build a loyal client base and heal pets.
As a member of the VCA family, your passion for medicine and compassion for pets and people is matched with a commitment to your professional growth. Among the reasons to consider joining VCA are:
• Network of 4,500+ doctors, including more than 600 Specialists.
• Largest provider of Private Practice Internships and Residencies in the U.S.
• WOOF University, offering abundant CE for Doctors and Staff.
• Robust Clinical Studies program.
• Opportunities to give back through strong Shelter partnerships and VCA Charities.
We offer competitive compensation and great benefits for eligible employees, including medical/dental, generous personal pet care discounts and more!
Benefits: We offer competitive compensation along with a comprehensive benefits package, including medical, dental, vision and paid vacation/sick days, 401(k), generous employee pet discounts and more!
The information in this position description indicates the general nature and level of work to be performed. It is not designed to be interpreted as a comprehensive inventory of all duties, responsibilities, and qualifications required of employees assigned to this job. Management reserves the right to revise the job description or require that other tasks be performed when the circumstances of the job change (for example, emergencies, change in personnel, workload, or technical development).
VCA began in 1986 as a privately owned company with one animal hospital. Today, we are the largest family of animal care providers nationwide. Despite unprecedented growth, VCA has never abandoned its devotion to compassionate, comprehensive pet care. Take a look at our open positions throughout the U.S. and Canada! We're always looking for top notch talent to join the VCA family!