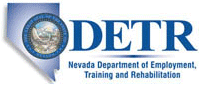 Job Information
Progress Rail Services Corp.

Accountant III

in

Henderson

,

Nevada
5759BR
Work Location:
Henderson, NV Locomotive - 333
Job Purpose:
This position will perform various Corporate accounting functions including month end closing, account reconciliations, financial analysis and other financial reporting duties in a dynamic multi legal entities environment.
Req ID:
5759BR
Company Description:
Progress Rail, a Caterpillar company, is an integrated rolling stock and infrastructure provider, delivering a full range of products and services to domestic and international railroad customers. Our customers enjoy one-stop shopping and comprehensive cradle-to-grave railway solutions - whether it rolls on the rail or is the rail itself. From locomotives, transit, freight cars and engines, to tracks, signals and advanced technology, we ensure customers can count on us to meet all their rail needs.
Forging the bridge between ideas and success, our talented and innovative team members work together to address the challenges of the rail industry today, ensuring success for the future. As part of a vibrant, global network of business operations, each and every member of our team is important to our success. With headquarters in Albertville, Ala., more than 7,000 dedicated employees serve customers through a network of close to 150 locations around the world. For more information, visit www.progressrail.com and follow us @Progress_Rail on Twitter and YouTube.
Education / Training:
Bachelors Degree preferred
Job Title:
Jr. Accountant
City:
Henderson
Key Job Elements:
MSO / AR / Collections
• Assist with the creation and billing of MSO's for Customer billing
• Assist with the creation and billing of Sales Order's for Customer billing
• Create Manual Billings for freight, scrap and Credit Memo's
• Pull together the Daily Billing Summary for approval
• Print and post the AR invoices
• Send the Invoices to the Customers
• Transmit invoices in EDI, as needed
• Run the AR Report each week and follow up with past due invoices
• Enter Credit Memo Requests into the Credit Memo Approval system and process
• Maintain Scrap Shipments and payments to record manual invoices and scrap reporting each month
• Update the Weekly SNI Report and Distribute
• Follow-up on older shipments that still have not been billed.
• Track Warranty Combo's for billing resolution
GRNI / AP / Inventory
• Run the GRNI Report weekly and review items over 60 days
• Run Inventory Report weekly and fix MAUC for Core Parts
• Run the AP Imaging Exception Report each month for missing scans
• Manage Annual Physical Inventory process and reporting / IDA Reporting beginning in 2021
• Research AP Invoices and payments, as needed
• Assist with Sales Tax Exemption Certificates for vendors.
• Establish RMA Reporting and Tracking to ensure credits or product are received
• Review Grief Invoice log and resolve if we have any invoices on it.
Month End Close
• Inventory and GRIN Reconciliations – Day 1
• Sales Reconciliation – Day 1
• Sales / Warranty and Scrap Accrual – Day 1
• Wage Absorption Reporting - Day 1
• EMD Reconciliation and Journal Entry - Day 2
• Accounts Payable Accrual - Day 2
• Inventory Net Changes Reporting – Day 2
• Utility Accrual for Loco Components - Day 2
• Scrapped Production Material Accrual - Day 2
• Balance Sheet Account Reconciliations and Reporting – Day 3
• Post and scan Journal Entries – Day 1-3
• One Time Only (OTO) Reporting - Day 3
• Production Incentive Bonus calculations and reporting – Day 3
• Metrics Reporting and loading into TM1 – Day 4
• Profitability commentary – Day 4
• Warranty Reserve Review and Reporting – Day 4
• Prepare Monthly Score Card – Day 5
• Monthly Financial Checklist Reporting and follow-up – Day 6
• Task Schedule print and scan – Day 6
• Energy Metrics Reporting - Day 20
• Slow Moving Journal Entry , Scans and Reporting - Quarterly
• BNSF Sales Reporting to Ryan Perkins (Henderson Only)
Forecast / Budget / RBM / LTF
• Weekly Forecast Meetings and reporting
• Monthly Forecast Meeting and reporting
• Annual Business Plan (ABP) schedules and loading into TM1
• June RBM schedules and loading into TM1
• Sept RBM schedules and loading into TM1
• LTF meetings, schedules and loading into TM1
Audit / SOX Testing
• Assist with various Audit requests from PwC
• Assist with various Sox Testing requests
Annual / Other
• Fixed Asset Reporting and Audits
• CEA Preparation and New Asset Reporting
• Ad Hoc Reporting as needed by the Henderson Team
• Assist with various Licenses and Permits as needed for local facility
• Other Job Responsibilities as assigned
Qualifications and Experience:
1-3 years experience in finance preferred, but, willing to train.
EEO:
Equal Opportunity Employer – Race/Color/Sex/Religion/National Origin/Sexual Orientation/Gender Identity/Vets/Disabilities
Benefits:
Progress Rail Services Corporation and its subsidiary and affiliate companies offer an excellent total compensation package* including competitive salary, 401(k) plan with company match, available medical/dental/vision/life/disability insurance along with flexible spending and paid vacation and holidays. Relocation assistance may be available for some positions.
*Benefits eligibility differs by job position and employment status - governing plan documents control such benefits..
Job Category:
Accounting/Finance
Alternative Work Location:
Henderson
State::
Nevada
Progress Rail Services Corp.