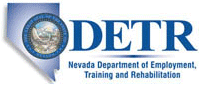 Job Information
Trex Co. Inc.

Electrical Engineer

in

Fernley

,

Nevada
Electrical Engineer
Tracking Code
542-269
Job Description
Trex Company, the world's number one decking and railing brand, and leader in high-performance, low-maintenance outdoor living products, is seeking an Electrical Project Engineer to maximize the productivity and efficiency of our facilities.
Help us deliver what's next in outdoor living by directing capital and expense project activities, including electrical engineering design, quotations, scheduling, installation and start-up.
As our next Electrical Project Engineer, you are a skilled Project Manager or Electrical Engineer who manages projects efficiently to maximize business results. You will possess a drive for continuous improvement and identify opportunities to increase operational efficiencies. Your support for cross-functional teams will help drive the execution of strategic projects and initiatives and will support the achievement of organizational goals. You have keen attention to detail and can efficiently identify priorities, eliminate roadblocks and focus on achieving great results.
Talented employees are just one of Trex Company's trademarks. This is your chance to work for a company consistently awarded recognition for market leadership and innovation. Trex outdoor living products offer significant design flexibility with fewer ongoing maintenance requirements than wood, as well as a truly environmentally responsible choice. Trex decking products contain 95 percent recycled content and we are one of the largest plastic scrap recyclers in the U.S. Our organization keeps more than 800 million pounds of plastic and wood scrap out of landfills every year.
Besides working for the company known for its recycling heritage and as a creator of amazing outdoor living spaces, Trex employees enjoy an industry-leading compensation and benefits package, bonuses and incentive programs, tuition assistance, a six percent 401(k) match, and more: trex.com/careers.
Key Duties and Responsibilities:
Support cross-functional teams to deliver strategic projects and initiatives.

Prepare and distribute a description and timeline of the project.

Create project plans and harness resources to ensure project milestones are met within timeline, quality and budget constraints.

Possess a basic understanding of manufacturing processes and able to contribute to the development of new manufacturing processes using logical reasoning.

Use sound project management tools and processes to ensure projects are delivered on time.

Manage project expenses, including capital expense forecasting and purchase orders with vendors.

Liaise between process engineers, vendors and contractors for quotation, scheduling, design and installation of equipment.

Identify and implement opportunities for operational efficiencies.

Ability to develop electrical drawings through AutoCAD or similar software.

Strong understanding of industrial power systems and how to develop plans from spec'ing a transformer through to wiring a motor.

Strong understanding of controls systems, specifications, wiring and installation. Programming not a requirement, but a plus.

Strong understanding of drives and motor starters.

Strong understanding of NEC and other pertinent NFPA requirements for industrial control applications.
Required Experience
Bachelor of Science degree in electrical engineering.

Six-to-eight years' experience in a design/build field for industrial electrical systems preferred.

Prior experience in manufacturing or chemical process operations preferred.

Working knowledge of problem-solving techniques required.

Extensive knowledge of Microsoft Office applications.

Working knowledge of AutoCAD is preferred.
Job Location
Fernley, Nevada, United States
Position Type
Full-Time/Regular