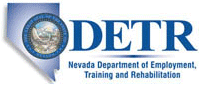 Job Information
Lockheed Martin

Sr. Mission Planner / OMS Administrator

in

Fallon

,

Nevada
Description: Sr. Mission Planner / OMS Administrator
Lockheed Martin Aeronautics. Be More Than You Can Imagine.
This role is for an ALIS Administrator – Mission Planner / Offboard Mission Support (OMS) for Joint Strike Fighter (JSF) Autonomic Logistics Information System (ALIS) support at NAS Fallon NV. This position is first-shift.
Who We Are:
At Lockheed Martin Aeronautics, we're taking innovation to the next level. From designing the most advanced air vehicle to designing aircraft that defies gravity, our engineers live on the cutting edge of technology. Never have the opportunities for a technical career been so limitless.
Why Lockheed Martin:
At Lockheed Martin Aeronautics we value your unique skills and expertise and we aim to give back continuously by offering a wide variety of benefits and amenities to help our employees live flexible, healthy, and fulfilling lives at and outside of work.
Some of our team's favorite perks include:
• The promotion of Work Life Balance
• A competitive 401k match and bonus
• Comprehensive Benefits including Medical/Dental/Life Insurance
• Long term stability
• Paid time off
• Rewards and recognition
• A receptive and inclusive culture focused on career development with tuition assistance and mentoring opportunities
The Challenge:
It takes more than steel, advanced electronics and engine thrust to make the F-35 Lightning II, the world's fifth generation fighter, take flight. It is the Autonomic Logistics Information System (ALIS) that gives F-35 Lightning II operators the ability to plan ahead, to maintain, to plan and sustain its systems over the life of the air vehicle. ALIS provides the IT backbone and capabilities to support current and future Warfighters across the U.S. and allied military services.
As a Senior ALIS Administrator for Offboard Mission Support (OMS) on Joint Strike Fighter (JSF) you will be integral to the success of a system-of-systems approach to fleet management that connects maintenance, supply chain and sustainment information into a single management tool. This role will play a critical role, providing OMS support in effort to offer the software operations for the Mission Planning, Theater Data Generation, Tactical/Intel Debrief, Air Vehicle Authentication & Crypto, Key Management, and Air Vehicle Secure Interface capabilities of the system.
A Day in the Life:
As a Senior ALIS Administrator Administration with our Joint Strike Fighter ALIS team, partnering with our customer at NAS Fallon, NV you will hold many hats. On any given day, you will have the opportunity to perform OMS technical planning, system integration, verification and validation, account administration, and installing systems wide software and allocation of mass storage space. As a trusted point of contact, you will work directly with the customer and be empowered to maintain overall smooth operation within the overall ALIS Mission Planning Support Environment (MPSE).
Responsibilities include, but are not limited to:
• Provides, manages and supports the Mission Planning Support Boundary (MPSB):
o Coordinate update Installs with customer and system technical leadership team
o Support pilots in Mission Planning/Debriefing and identify/resolve system shortfalls
o Assists in Joint Mission Planning System (JMPS) installation and data updates
About You:
You are self-motivated, thrive when presented a challenge, and demonstrate an outstanding attention to detail. You are curious, relishing the opportunity to continuously learn and are comfortable working in a fast-paced environment, adhering to tight deadlines. Relishing a challenge, you enjoy solving problems and acting as a trusted point of contact for your customer.
ALISAeroPrime
C19
Basic Qualifications:
Candidates must hold an active DoD Top Secret clearance with a background investigation closure date within the last 6 years
• Experience with Mission Planning and Mission Planning Systems
• System administrator/COMSEC experience
• Have, or be able to obtain, and retain DoD IAT Level II certification (e.g., Security+, CySA+, CCNA Security, etc.)
Desired Skills:
In addition to the basic requirements above, the successful candidate may have one or more of the following:
• Have Joint Mission Planning System (JMPS) Mission planning knowledge
• Windows (administrator and general use experience)
• Network experience (e.g. domain controller and simple network configurations)
• Account Maintenance (Account creation/management with Active Directory)
• Precision Guided Munitions Planning Software (PGMPS)
• Mission Planning Systems Support Representatives (SSR)
• Personal Computer Debrief Software (PCDS)
• Military Flight Operations & Planning Processes
BASIC QUALIFICATIONS:
job.Qualifications
Lockheed Martin is an Equal Opportunity/Affirmative Action Employer. All qualified applicants will receive consideration for employment without regard to race, color, religion, sex, pregnancy, sexual orientation, gender identity, national origin, age, protected veteran status, or disability status.
Join us at Lockheed Martin, where your mission is ours. Our customers tackle the hardest missions. Those that demand extraordinary amounts of courage, resilience and precision. They're dangerous. Critical. Sometimes they even provide an opportunity to change the world and save lives. Those are the missions we care about.
As a leading technology innovation company, Lockheed Martin's vast team works with partners around the world to bring proven performance to our customers' toughest challenges. Lockheed Martin has employees based in many states throughout the U.S., and Internationally, with business locations in many nations and territories.
EXPERIENCE LEVEL:
Experienced Professional
Lockheed Martin