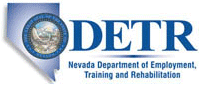 Job Information
Banner Health

Registered Nurse RN Associate Director

in

Fallon

,

Nevada
Primary City/State:
Fallon, Nevada
Department Name:
Med/Surg-Hosp
Work Shift:
Day
Job Category:
Nursing
Help lead health care into the future. As one of the largest nonprofit health systems in the country, Banner Health has both the stability that comes with success and the values you can be proud to represent. If you're looking to leverage your abilities – you belong at Banner Health.
Fallon is surrounded by wide-open spaces, internationally known wetlands, historic Pony Express trails, state parks, hiking opportunities, and places to go off-road. Play outdoors for a while then come back into town for some indoor, Nevada-style fun, great dinner, and entertainment.
Banner Churchill Community Hospital is looking for a full-time Registered Nurse Associate Director to lead the MedSurg and ICU departments in Fallon, Nevada. Banner Churchill Community Hospital is 25-bed critical access facility with inpatient and outpatient surgery department along with a combined Med/Surg, Post-Surgical Care, Intensive Care, Obstetrics and Outpatient Infusion Services. When you join the team at BCCH, you will get to work with a nursing staff that is committed to providing quality patient and family centered care to the local community.
Come join the leadership team at BCCH in this Associated Director position. Should you have any questions, please contact Debbie Hoekstra at debbie.hoekstra@bannerhealth.com or call 970-810-6347.
Located in Fallon, Nev., Banner Churchill Community Hospital is a 25-bed licensed hospital offering the most comprehensive array of medical services in rural northern Nevada. We provide comprehensive and emergency care, including an ambulance service that covers more than 5,900 square miles. This makes us one of only two hospital-operated paramedic/EMT/EMS providers in northern Nevada. Our location in Fallon - a short drive from both Reno and Lake Tahoe - offers a wealth of lifestyle advantages, including rustic, rural charm, along with a recreational wonderland of outdoor sports, such as boating, fishing, hiking, biking, skiing, hunting, horseback riding and off-roading.
POSITION SUMMARY
This position provides 24 hour managerial and clinical support to patients and staff. Uses depth and breadth of clinical management knowledge to ensure the provision of high quality, safe, and cost effective patient care. Demonstrates clinical expertise and oversees the leadership of clinical, financial, and personnel management of the assigned areas.
CORE FUNCTIONS
Manages and facilitates patient centered nursing care for designated patient populations by serving as a real-time clinical expert for unit staff and physicians for escalated problem-solving on patients, processes, and family issues. Manages the operations of the unit to ensure smooth and efficient patient care management and resource utilization.

Leads change by developing, implementing and evaluating quality and process improvement initiatives of the department in conjunction with the director. Seeks and utilizes input from staff and oversees change implementation. Ensures compliance with appropriate regulatory agencies.

Facilitates communication of system, regional, facility and department initiatives.

Manages and develops the operational and capital budgets and use of associated resources.

Assures the development of staff leadership through the design of effective shared leadership models and supports career advancement opportunities. Functions as a role model and encourages staff to participate in their own development.

Responsible for selection, orientation, on-boarding, and retention. Demonstrates leadership through coaching, performance evaluations, corrective actions, and development opportunities to create a culture of learning.

Manages large single unit or multiple clinical units to ensure excellent patient care. Actively develops leadership of entry level nurse manager(s) while leading clinical improvement initiatives. Internal customers include patients, staff, and physicians. External customers include patient family.
MINIMUM QUALIFICATIONS
BSN or MSN required for all new hires to the position after July 1, 2013. Incumbents in the position as of July 1, 2013 must possess their by BSN or MSN July 1, 2015.
Requires a current RN license in state of practice. Requires BLS certification.
Must possess a strong knowledge and understanding of clinical care management as normally demonstrated through two years of clinical management experience relevant to patient population. Demonstrates knowledge and skills of specialty area. Requires critical thinking, communication, influence, decision-making, analytical, and flexibility skills to make optimal decisions based on multiple variables and desired outcomes. Must have the ability to practice skills according to department and professional standards and quality requirements. In LTC setting: Requires familiarity with Alzheimer's disease and developmental disabilities.
PREFERRED QUALIFICATIONS
Master's degree in nursing preferred.
Additional related education and/or experience preferred.
Banner Health complies with applicable federal and state laws and does not discriminate based on race, color, national origin, religion, sex, sexual orientation, gender identity or expression, age, or disability.
Banner Health