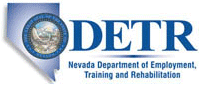 Job Information
DynCorp International LLC.

Aircraft Mechanic - Airframe

in

FALLON

,

Nevada
Job Summary
The Aircraft Mechanic-Airframe performs organizational, intermediate and limited depot level maintenance to include inspection, operational test, repair, modification and troubleshooting on all assigned aircraft, components and equipment. Applies advanced technical knowledge to solve complex problems and to provide technical assistance, guidance and instruction to other employees as needed.
Principal Accountabilities
Performs scheduled and unscheduled maintenance on assigned T/M/S aircraft to include the repair of airframe components, hydraulic components, preflight, thru-flight, and post-flight maintenance discrepancies performs miscellaneous duties to service aircraft, including cleaning screens and filters, greasing moving parts, and checking brakes.

Supervises the jacking of aircraft, enters in the maintenance records description of the work performed and verifies the work was performed satisfactorily, may service airframe components at line station making repairs, short of overhaul, required to keep aircraft in safe operating condition.

May specialize in work, repair and modification of structural, precision, and functional spare parts and assemblies.
Knowledge & Skills
Possess a high degree of expertise of aircraft systems.

Demonstrates in-depth knowledge of applicable maintenance/technical manuals, publications, instructions and special tools and test equipment.

Must be familiar with operational capabilities and limitations of aircraft systems.

Possess a thorough working knowledge of the detection, prevention and treatment of corrosion.

Must be customer oriented.

Ability to cross-train into other specialties.
Experience & Education
Minimum three years' experience within the last eight years in their specific aircraft maintenance occupational field. The last two years must have been in the military or with a government aviation maintenance contractor.

Must have experience in corrosion detection, treatment and prevention.

Personnel shall be qualified according to their field of expertise and the level of maintenance assigned.

Must be able to obtain the level of security clearance required by the Government.

Recent experience with F-18A-F, EA-18G, E-2C, MH-60S or F-16A&B aircraft strongly preferred.
LICENSING, CERTIFICATION REQUIREMENTS:
Formal/Specialized Training or Equivalent • Hazardous Waste Communication Training • FOD and TCP Awareness Trained • Security Clearance Awareness Training • COMNAVAIRFORINST 4790.2 Program Awareness • ISO 9001-2000 Program Awareness • NALCOMIS Trained • Valid State Driver's License • ESD Trained • Support Equipment Operator's License (Tow Tractor, N2 Servicing Trailer and Mobile Start Unit at a minimum.) • Collateral Duty Inspector (in 2 T/M/S aircraft) • Egress System Checkout • Non-Nuclear Ordnance Explosive Handling Certified • Plane Captain Qualified • Aircraft Towing Certified • Aircraft Brake Rider Certified • Operational Risk Management (ORM) Training • Fuel Surveillance Trained, Engine Run ( 1 T/M/S minimum)
Physical Requirements/Working Environment
This classification activity is usually accomplished in a hangar/shop/flight line environment and as such requires the scope of physical movements and postures normally associated with these activities.

May be required to lift objects whose weight normally will not exceed 50 pounds.

Special vision abilities required to perform this job are close vision, peripheral vision, depth perception and the ability to adjust and focus.

The diversity of work conditions may range from an environment where there is little or no physical discomfort, to an environment where inclement weather may subject individual to severe changes of temperature; wind, rain, snow, ice, etc.

May be required to work in areas where high noise hazards prevail.

May be exposed to fumes or airborne particles.

May be exposed to electrical shock hazards.

May be required to perform off-site service on assigned detachments.
Travel
May be required to perform off-site service on assigned detachments.
Job: *Aviation / Support
Title: Aircraft Mechanic - Airframe
Location: UNITED STATES-NEVADA-FALLON
Requisition ID: BSR1802547
DynCorp International is an Equal Opportunity Employer of Minorities/Women/Individuals with Disabilities/Protected Veterans. DynCorp International provides reasonable accommodation for qualified individuals in accordance with applicable federal law. The company will provide reasonable accommodation for the known physical or mental limitations of qualified employees and applicants with disabilities unless doing so would impose an undue hardship on the company's operations. Applicants who need a reasonable accommodation during the employment application process should contact 817-224-7459. Please note that only those inquiries concerning a request for reasonable accommodation should call this number.
DynCorp International LLC.