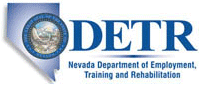 Job Information
ComputerWorksTech.com

Job #1712: Aviation

in

Elko

,

Nevada
Job #1712: Aviation
Job Code:#1712
Title:A&P mechanic
Job Type:Contract To Hire
Job Location:Elko
Nevada
Job Description:
Have current opening in our Carson City part 145 repair station.One Bell 206 L experienced A&P mechanic. Would also like to locate an employee who is qualified to become repair station manager.
Carson City Maintenance Manager
Desired candidate: Will have current experience with Bell Helicopter models 206 Jet Ranger B3, 206L4 Long Ranger, and or military equivalents. Current documented General Aviation experience with Cessna, Piper, Mooney, Beechcraft, and others, including Annual /100 hour, progressive inspections, oil changes, structural repairs, engine changes, and modifications on company and private owned aircraft.
Must have managerial experience in a part 145 Repair Station environment, such as Accountable Manager, Chief Inspector, Maintenance Supervisor, or related.
Experienced performing and documenting aircraft modifications utilizing STC's, Engineering Orders, and the Field Approval process.
Duties and Responsibilities:
Maintenance Manager, managing a satellite repair station, performing and or supervising scheduled maintenance on company and third party rotorcraft and fixed wing aircraft. Accountable to the Director of Maintenance, and Company president.

Maintaining the Repair Station in accordance with company policies and procedures, and Federal Aviation Regulations.

Avionic experience trouble shooting, repairing, and performing modifications.

Bell Helicopter training performing component overhauls and / or vibration analysis highly desired.

Ability to communicate well verbally, in writing, and representing the Repair Station positively to current and potential customers.

Scheduled Monday through Friday, 8:00 am to 5:00 pm., 40 hours per week.

Occasional over time and travel required, in addition to working away from home in remote areas for extended periods.

Duties may also include other tasks assigned to support the operation of the company's flight department.

Qualifications:

Aircraft and Powerplant license.

Minimum of five years' experience working as a licensed A&P Mechanic, both on fixed wing and rotorcraft.

Verifiable current, or previous management experience.

Must have a valid driver's license, and provide a five year background verification at time of application.

Basic computer skills, familiar with Microsoft Office applications.

Must be able to perform the essential duties, to include, but not limited to, extended standing or sitting, climbing, crawling, working atop helicopters, and frequent bending, stretching, and lifting up to 75 lbs.
Expectations:
Relocate to Carson City, Nevada.

Passion for aviation.

Must be a team player working well with others and alone with minimum supervision.

Endeavor to grow and expand knowledge to continually improve job skills and grow and expand the company's customer base.

Excellent interpersonal, written and verbal communications.