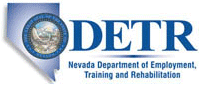 Job Information
Cummins Inc.

Field Service Engine Technician (HHP)

in

Elko

,

Nevada
Field Service Engine Technician (HHP)
Description
Field Service Engine Technician
Our culture believes in POWERING YOUR POTENTIAL . We provide global opportunities to develop your career, make your community a better place and work with today's most innovative thinkers to solve the world's toughest problems.
We believe in flexibility for you to explore your passions while making an impact through meaningful work within our inclusive workforce. That's what #LifeAtCummins is all about.
We are looking for a talented Field Service Engine Technician to join our team specializing in Engine Field Service for our Cummins Sales and Service in Elko, NV
In this role, you will make an impact in the following ways:
Completes preventative maintenance and/or basic repair activities on Generator or component at the customer site with minimal direction

Engages with customer in a courteous and professional manner. Ensures prompt and efficient attention to customer needs

Performs preventative maintenance activities as per documented schedules and standards on engine products in the field

Completes required documentation, such as service worksheets, timesheets, warranty claims via handwritten forms or business system input screens
Completes training in line with skill and business requirements
Ensure adherence to all relevant Health Safety & Environmental policies, procedures and legislation
To be successful in this role you will need the following:
Minimal level of workshop related experience required

Basic level knowledge of and/or experience with power generation products
High Voltage/ Low Voltage experience
Plans and aligns - Planning and prioritizing work to meet commitments aligned with organizational goals

Diagnostics Application - Translates customer complaints to develop troubleshooting plan; troubleshoots issue following guided work flows, procedures, specialized equipment such as mechanical and electronic service tools, and diagnoses computer software to isolate failed components to enable a successful repair
Compensation and Benefits
Base salary rate commensurate with experience. Additional benefits vary between locations and include options such as our 401(k) Retirement Savings Plan, Cash Balance Pension Plan, Medical/Dental/Life Insurance, Health Savings Account, Domestic Partners Coverage and a full complement of personal and professional benefits.
Cummins and E-verify
At Cummins, we are an equal opportunity and affirmative action employer dedicated to diversity in the workplace. Our policy is to provide equal employment opportunities to all qualified persons without regard to race, gender, color, disability, national origin, age, religion, union affiliation, sexual orientation, veteran status, citizenship, gender identity and/or expression, or other status protected by law. Cummins validates right to work using E-Verify. Cummins will provide the Social Security Administration (SSA) and, if necessary, the Department of Homeland Security (DHS), with information from each new employee's Form I-9 to confirm work authorization.
Qualifications
Job SERVICE
Primary Location United States-Nevada-Elko-US, NV, Elko, Cummins Rocky Mountain 2735 Ruby
Job Type Shop
Recruitment Job Type Technician
Job Posting Nov 12, 2020, 3:27:28 PM
Unposting Date Ongoing
Req ID: 200002ZH
Cummins Inc.