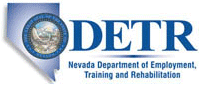 Job Information
CSS-Dynamac

Water Sampling Technician

in

Creech AFT/NTTR

,

Nevada
Alliance Solutions Group is currently seeking a Water Sampling Technician to conduct and execute on site water sampling, testing, reporting and mitigation activities. Compliance data will be collected, evaluated, entered, and stored in the Defense Occupational and Environmental Health Readiness System – Industrial Hygiene (DOEHRS-IH).
Successful applicants will use specified guidelines to conduct on-site water sampling to include:
Providing water sampling and monitoring

Ensuring samples are maintained at proper storage conditions, and sampling paperwork is completed

Assessing portable water storage containers, i.e. water buffalos or tanks, and their suitability for potable water and report leaks or visual deterioration to the BEF and CE

Working around the range schedule if needed and coordinate with the range POC for proper access

Measure Chlorine and PH level on all samples

Essential Responsibilities Include:

Collect water samples for bacteriological, radiological, and chemical analyses to ensure the water portability of drinking water

Work with certified laboratories to maintain proper chain-of-custody requirements and coordinate water sample shipments

Review all sample results for compliance, and immediately report all sample results to Bioenvironmental Engineering Flight (BEF) Commander

Population for NDEP/BSDR's Safe Drinking Water Information System

Inform Civil Engineering (CE) and BEF about any non-compliance issues and take appropriate action if sample is found to be non-compliant with State or Federal regulations

Support installation response to a Notice of Violation (NOV) or anomaly with the State water regulation

Perform residual chlorine assessment and bacteriological sampling is required before use to determine if the water contains bacterial growth

Assist the Backflow Prevention Manager with 20% review of all backflow devices

Entry of all compliance result into Defense Occupational Environmental and Health Readiness System (DOEHRS)

Conducting sanitary surveys, as needed, and follow up with findings utilizing a Corrective Action Plan (CAP)

Completing Occupational Environmental Health Site Assessment surveys and Safe Drinking Program Self-Inspections in Management Internal Control Toolset every 6 months and provide corrective action plan for any discrepancies

Incidental water sampling, when needed

Conducting site visits to assess conditions that can attribute to total coliform positive sampling events

Ensure cross-connections within water systems do not exist that would jeopardize human and environmental health

Provide subject matter expertise performing water sampling and take appropriate actions to address deficiencies/non-compliance

Provide expert level recommendations for issue resolution and corrective measures ensuring desired outcomes are achieved

Document methods used and actions taken to mitigate deficiencies and non-compliance

Provide oversight and consultation to the customer

Provide management support for activities of and interact with multiple technical teams simultaneously to ensure projects were successfully completed on schedule and within budget

Maintain currency in relevant job knowledge to ensure responsibilities are successfully executed

Navigate decision-making based on the core values of the company maintaining professionalism at all times

Plan and complete work in a manner that reflects commitment to and supports achievement of quality, environmental, and occupational health and safety goals.
Position Qualifications/Requirements:
Current SECRET security clearance

Submission to a Criminal Background History Check and fingerprinting

Bachelor's Degree and at least 5 years professional experience

HAZMAT/Chemical Spill Training

NTTR Range Training

Water Sampling training to include special analysis, NOV events and Chain-of-custody documentation

Experience using the Defense Occupational and Environmental Health Readiness System – Industrial Hygiene (DOEHRS-IH)

Experience collecting, analyzing, interpreting and evaluating data to assess trends and developments

Knowledge and experience with the following standards:

Safe Drinking Water Act

American Water Works Association (AWWA)

Drinking Water Surveillance Technical Guide (WSTG)

AF standards, instructions, and commercial practices

Proficiency with Microsoft office suite

Effective written and oral communication skills

Must possess professionalism and integrity; be accountable, trustworthy, and task-oriented.

Ability to travel throughout the year and work beyond normal business hours when required to complete essential responsibilities

Able to lift and carry minimum 25 lbs. occasionally

Able to stand or walk for periods of 8 hours or more

Work in various climates from extreme cold or heat

Walk or stand on uneven terrain

Able to squat/ bend/ kneel / twist / turn / reach above shoulder

Sit extended period of time

Utilize computer keyboard (type) and accessories repetitively and for extended periods
Preferred Qualifications:
Travel: This position requires approximately 10% travel to various locations in the State of Nevada

Benefits: ASG offers a full range of benefits to include Medical, Dental, Vision, Retirement Plan and more.
ASG is an Equal Opportunity Employer, all qualified applicants will receive consideration for employment without regard to race, color, religion, gender, gender identity or expression, sexual orientation, national origin, genetics, disability, age, or veteran status.
ID: 2017-1845
Security Clearance Requirement: Secret Active
External Company Name: CSS-Dynamac
External Company URL: http://www.dynamac.com/