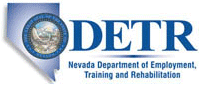 Job Information
MAG Aerospace

Jr Mission Planner

in

Creech AFB, Indian Springs

,

Nevada
MAG Aerospace is hiring a Junior Mission Planner in Las Vegas, NV!
The ideal candidate for this position will provide Low Observable (LO) airborne Intelligence, Surveillance, and Reconnaissance (ISR) simulator support to real-world operations, training, and exercises. This exciting opportunity will also create, modify, and manage Global Positioning System (GPS) mapping tiles and targets for virtual landscaping and sensor targeting requirements. If you have supported the RQ 170, F 117, F-22 or B 2 aircraft.
Duties include, but not limited to:
Review, develop, prepare, certify and save mission plans for routine test, peacetime and wartime operations, training (aircraft and simulator), exercise, routine planning/training.

Identify threats and survivability for proper decision making to best meet mission objectives.

Provide technical support and guidance on effective planning and employment of LO ISR assets.

Perform Deliberate Planning, and Crisis Action Planning, utilizing available mission planning tools; to satisfy warfighter and mission needs throughout the Air Tasking Order cycle in multiple Areas of Operational Responsibility (AOR).

Provide mission planning support to cover the scope of operations based on weekly published mission schedule. At a minimum, one mission planner needs to be present during mission operations 24 hours a day 7 days a week.

Mission planners not required to support mission execution will work normal duty hours. Liaise with the System Program Office (SPO), staff, other DoD organizations, and mission planning experts to remain current on LO ISR system capabilities, developments and initiatives in order to best advise unit leadership, tacticians, test directors, program managers and mission planners on policies, positions, plans and execution.

Review and advise on conceptual operational plans quarterly.

Provide training, refresher training and demonstrate proper LO ISR mission planning process and execution to aircrew and unit personnel, up to 100 people approximately 6 times per year.

Advise and recommend options to manage and improve LO ISR mission planning processes and procedures, efficiency and effectiveness, equipment capabilities and training requirements at each post- mission debrief.

Provide advisory support to unit-led LO ISR related exercises, tests, experimentation and table top events contributing to the sustainment and modernization of LO ISR assets and associated infrastructure.

Provide advisory expertise in the overall development, planning, establishment, and implementation of a LO ISR mission planning training program.

Provide support to provide input and changes to mission qualification, continuation training, and FTU course syllabi.

Annually review formal guidance for training and evaluation of mission planning personnel for Air Force Instruction (AFI) 11-2 [Mission Design Series (MDS)] Volumes I, II and III, and Air Force Tactics, Techniques, and Procedures Manual (AFTTP) 3-1 and 3-3. Provide feedback through appropriate chain for each document.

Provide support to program management reviews, human machine interface, mission planning and other working groups, conferences.

Assist the Program Security Manager (PSM) with monitoring the state of health of Program Security and make suggestions for improvements as necessary.
Minimum Requirements
Knowledge and Skills
The required skills and knowledge include:
Required Skills:
Possess six years of experience mission planning and utilizing mission planning systems for LO weapon systems to include RQ-170, B-2, F-117, F-22, or equivalent DoD weapon system mission planning experience within the last two years.

Possess six years of experience with Air defense Systems, Electronic Warfare and other national, international and theater-level threat system capabilities, developments and initiatives as they pertain to mission planning.

Possess demonstrated operator experience with airborne LO mission planning software within the last two years.

LO operational experience through direct support, test or training environments within the last two years.

Shift work possible.
Education
Must Possess a Bachelor's degree and 6 years' experience.
Other Qualifications
Security Clearance: TS/SCI w/ SAN/SAP eligible
#LI-WN1
MAG Aerospace (MAG) is an Equal Opportunity/Affirmative Action Employer and is committed to Diversity and Inclusion. We encourage diverse candidates to apply to our positions.
All qualified applicants will receive consideration for employment without regard to race, color, religion, sex, sexual orientation, gender identity, national origin, disability or veteran status.
Click below for the "EEO is The Law" and Federal Contractor Poster Supplement:
https://www1.eeoc.gov/employers/upload/eeocselfprint_poster.pdf
https://www.dol.gov/ofccp/regs/compliance/posters/pdf/OFCCPEEOSupplementFinalJRFQA508c.pdf
MAG Aerospace (MAG) is committed to providing an online application process that is accessible to all, including individuals with a disability, by offering an alternative way to apply for job openings. This alternative method is available for those who cannot otherwise complete the online application due to a disability or need for accommodation.
MAG provides reasonable accommodation to applicants under the guidance of the Americans with Disabilities Act (ADA), Section 503 of the Rehabilitation Act of 1973, the Vietnam-Era Veterans' Readjustment Assistance Act of 1974 and certain state and/or local laws.
If you need assistance due to a disability, please contact the MAG Aerospace Recruiting email:
Applicant.Assist@magaero.com or call (703) 376-8993
ID: 2020-4010
Work Region: CONUS
Clearance: Top Secret/SCI
External Company Name: MAG Areospace
External Company URL: www.magaero.com
Business Unit: 112 - Engineering and Technical Services (ETS)