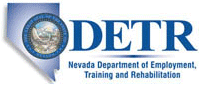 Job Information
Pearson

Sr. Data Scientist, Institutional Intelligence

in

Carson City

,

Nevada
Sr. Data Scientist, Institutional Intelligence
Description
The key accountabilities for the role include:
Modeling and delivering frameworks around how to discover outcomes, performance, behavioral and non-cognitive insights across the Pearson Product suite (includes Courseware, Learning Applications, Smarthinking, Career Success, etc).

Development and delivery of designated customer projects initiated by Business Development.

Work with Global Product in defining long-term commercially viable analytics solutions.

Responsible for rigorous ongoing research and development of future-facing insights leverageable by both Pearson as well as our institutional customers.

Build a suite of tools for Pearson to leverage within Strategic Partnerships to better evaluate the current trajectory so that we can adjust as needed in an informed way.

Collaborate various relevant business units (i.e. Global Product, Data & Analytics Services, etc.) in support of customer success.
Qualifications
Qualifications:
5 years of experience with SQL

Ph.D. in mathematics, statistics, psychometrics, data science or a related field.

5 years of industry experience; experience in the education industry (teaching or working) is a plus.

Extensive experience and expertise in analyzing behavioral and outcomes data from various platforms and systems.

Experience presenting research or results at conferences or in business engagements.

Experience writing white papers or research papers is strongly preferred.

Extensive technical expertise in cloud-based technologies (AWS & Google Cloud), SQL, No-SQL, Python, JavaScript, Snowflake, Tableau Desktop & Tableau Server. Deep experience with analysis of unstructured data is critical.

Extensive knowledge and experience with database development, statistical techniques, data collection, data warehousing, data mining, data modeling, statistical modeling, predictive modeling, and data visualization.

Expertise in content & behavioral analytics.

Ability to develop solutions that are innovative and scalable.

High business acumen, excellent ability to communicate complex ideas in simple terms

Problem-solving skills, willingness to learn new concepts and methodologies as needed, quickly, and apply them to new problem-solving scenarios

Ability to work remotely with a high degree of autonomy

A thought-leader in Learning Analytics

LOVES making data ACTIONABLE in a material way!

Machine Learning a strong plus
Competencies:
Works well with other teams and leaders to by listening and working together while keeping their core customer needs at the center.

Able to extract the core business problem to be solved when engaging with customers.

Works well with abstract ideas to determine varied paths to a similar destination/outcome.

Able to guide initially ambiguous customer goals to concrete data-driven solutions that make progress toward the initial issues.

Able to formulate new questions on the fly with a customer to help guide the solutioning process.

Able to break down customer requirements so that other analytics, product and engineering teams can do the work required of them efficiently and effectively.

Strong aptitude for learning new technologies and analytics techniques.

Highly self-motivated and able to work independently as well as in a team environment

Able to pinpoint potential solutions to hyper-complex problems.

Able to work flexibly to continually find solutions rather than blockers when issues arise

Excellent interpersonal and communication skills
Primary Location: US-RE-Remote
Work Locations: US-Remote Remote
Job: Research and Development
Organization: North America
Job Type: Standard
Shift: Day Job
Job Posting: Dec 8, 2020
Job Unposting: Ongoing
Schedule: Full-time Regular
Req ID: 2010624
Pearson is an Equal Opportunity and Affirmative Action Employer and a member of E-Verify. All qualified applicants, including minorities, women, protected veterans, and individuals with disabilities are encouraged to apply.
Pearson