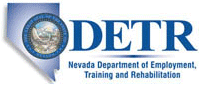 Job Information
Travelers

Senior Director - Technology Service Management

in

Carson City

,

Nevada
Company Summary
Taking care of our customers, our communities and each other. That's the Travelers Promise. By honoring this commitment, we have maintained our reputation as one of the best property casualty insurers in the industry for over 160 years. Join us to discover a culture that is rooted in innovation and thrives on collaboration. Imagine loving what you do and where you do it.
Job Category
Technology
Target Openings
1
Job Description Summary
Plans at both a tactical and strategic level and manages the effective use of resources, directs and staff to design, develop, maintain, and implement highly complex Technology Service Management technology, platforms and processes in fulfillment of corporate goals.

Has significant role in the creation of strategic Technology Service Management technology, platform and process roadmap to modernize and elevate Technology service experience and increase productivity and achieve new insights.

Responsible for leading a team and managing day to day operational Technology Service Management processes and/or projects of major business significance.

A proven leader regarding the utilization of technology to develop and/or redesign the organization's Technology Service Management platform and processes.
Primary Job Duties & Responsibilities
Incumbent will have responsibility for the Technology Service Management platform, technology and services for core Technology Service Management processes including but not limited to: (Incident, Problem, Change, Knowledge, Request, CMDB, Discovery, Service Catalog).

Leads team to develop, implement, and maintain assigned Technology Service Management processes. Assigned processes are typically large, highly complex, and business critical.

Sets strategic direction for team and tactically manages resources to achieve organization goals.

Monitors team execution and ensures that procedures are effective and efficient via continuous improvement process.

Defines and communicates key process indicators, policies, and process changes to all Technology Service Management process managers across Technology.

Consults with Business Partners to determine strategic alignment of Technology initiatives and programs.

Ensures all stakeholders are sufficiently involved in assigned processes. Maintains and develops relationships with stakeholders across the enterprise.

Approves procedures, training materials, and work instructions as appropriate.

Exercises sound cost-effectiveness and manages to project budgets. Identifies if projects will not stick to originally planned budget and adapts plans accordingly.

May act as a Process Owner on the Service Management Advisory Board.

Perform other duties as assigned.
Minimum Qualifications
Five years of experience in Technology or Technology Service Management role required.

Two years of experience managing others or leading technical teams required.
Education, Work Experience, & Knowledge
Bachelors Degree in Technology or related field preferred. Five years of experience as a Technology Service Management Practitioner preferred.

Three years of experience managing others or leading technical teams preferred.

Familiarity with Six Sigma, ITIL, Capability Maturity Model Integration (CMMi) and/or other process improvement frameworks, methodologies, and best practices preferred.
Job Specific Technical Skills & Competencies
Problem Solving & Decision Making:

Able to analyze highly complex problems and partner with others to determine the appropriate solution.

Able to identify and resolve the core problem, not just the symptoms.

Able to effectively optimize resources. Keeps Enterprise and Departmental goals in focus while making decisions.

Team Orientation:

Excellent customer orientation and communication skills.

Able to maintain partnerships across the organization and influence senior leaders, peers, and staff.

Able to balance team and individual responsibilities – puts success of team above self.

Planning & Project Leadership:

Able to manage multiple cross-functional objectives with competing priorities.

Able to accurately estimate time and resources needed for a project. Able to set appropriate goals for projects.

Able to delegate for maximal organizational effectiveness. Able to set appropriate levels of risk for assigned organization.

Financial Impact:

Able to develop an organizational budget and make cost-conscious decisions.
Employment Practices
Travelers is an equal opportunity employer. We value the unique abilities and talents each individual brings to our organization and recognize that we benefit in numerous ways from our differences.
If you have questions regarding the physical requirements of this role, please send us an email so we may assist you.
Travelers reserves the right to fill this position at a level above or below the level included in this posting.
Travelers