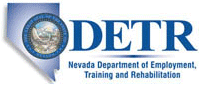 Job Information
Click Bond

Lead Machine Operator - 2nd Shift

in

Carson City

,

Nevada
Communicates with Department Supervisor, planners and Manufacturing Engineers to ensure the most efficient use of resources is maintained. Monitors department loading and establishes job assignments. Will continue to maintain and operate various Tapping machines, Nut Crimping/locking machines, Inspection equipment and instruments and parts cleaning equipment to produce machined parts with tight tolerances. Will pull prints/drawings, perform computer transactions and data collection. Will assist in development of standard procedures and Work Instructions to ensure efficient work flow and product is of the highest-quality and work environment is as safe as possible. Will employ lean principals and assist in the development of Lean Work Practices. Will assist in the development of personnel, training and maintaining training records.
Reviews Drawings and Work Orders.

Makes self and Team aware of special requirements.

Performs dimensional inspection of Key Characteristics.

Verifies that correct Gauges and Tools are available for the Department.

Operates machines, making necessary adjustments to produce quality parts.

Completes Work Order requirements and Verifies Count Operations.

Notifies Supervisor, Manufacturing Engineer or Manager of any machine or process challenges.

Accurately and clearly completes all required documentation.

Understands, advocates and follows Lean Work Practices.

Ensures work areas and machines are maintained in a clean and orderly condition.

Follows and enforces safe work practices and safety requirements.

Displays a willingness to follow direction and be flexible when multiple assignments emerge.

Cooperative with Supervisor and co-workers.

Will assist with the development and training of personnel.

Will champion lean principles with a major focus on reducing waste.

Will work alone and in a team environment with changing assignments.

Other duties as requested, directed or assigned including being re-assigned to other work areas calling forthese skills.

Using established methods and procedures, Lead personnel must be able to perform the duties whilemaintaining In Process Inspection and data collection using calipers, micrometers and other inspectiondevices as required.

Must have good understanding of various forms of taps and tapping methods.

Will be required to use hand tools for adjustments and set up for operating various machines.

Must have excellent hand-eye coordination.

Must be able to perform repetitive motions.

Must have the ability to monitor quality while performing repetitive tasks.

Must maintain open communication with management of job status, work load, challenges and progress ofWork Orders.

Frequent lifting and moving of up to 25 lbs. Occasionally lifting of 50 lbs. with assistance.

Use of fingers, hands and arms continuously throughout shift. Standing or sitting through shift.

Bending and reaching during shift are required.

Ability to stand all day for long periods of time.

Must be able to visually watch job progress throughout process.

Minimum of high school education or General Education Diploma (GED), AA Degree in Machine ToolTechnology and 3 years of experience in a manufacturing environment with machine operation experience.

Introduction to Lean Principals and Methodology.

Certifications in manufacturing such as; Certified Production Technician (CPT), Manufacturing Technician(MT1), etc. a plus.

National Career Readiness Certification (NCRC) preferred.

Must have a good command of the English language, both written and verbal.

Must be familiar with Manufacturing Drawings.

Must have basic Math skills.

Communicates respectfully to all team members, vendors, and visitors.

Models a positive attitude.

Actively listens to others and supports the team environment.

Asks questions and learns from mistakes.

Executes tasks well and delivers the best work possible.

Attendance is consistent and meets or exceeds company standards.
FLSA Status: Non-Exempt
Shift: 2nd Shift
Street: 2205 Arrowhead Drive