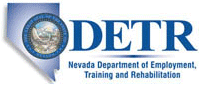 Job Information
Travelers

Forensic Engineer-Accident Reconstruction

in

Carson City

,

Nevada
Company Information
Solid reputation, passionate people and endless opportunities. That's Travelers. Our superior financial strength and consistent record of strong operating returns mean security for our customers – and opportunities for our employees. You will find Travelers to be full of energy and a workplace in which you truly can make a difference.
Job CategoryRisk Control
Target Openings1
Job Description SummaryThis position is for a Forensic Specialist I to serve as a subject matter expert in the field of accident reconstruction within the Travelers Risk Control Forensic Laboratory. As a member of the Travelers Forensic team, you will work with the Risk Control and Claim Departments to investigate a wide variety of vehicle related insurance losses. The job entails conducting on-site investigations, analyzing failures/accidents and consulting internally with professionals within the Property, Liability, and Subrogation departments.Primary Job Duties & Responsibilities
The forensic specialist will serve as a technical expert in accident reconstruction and vehicle failures. The forensic specialist will be required to travel to loss scenes to become part of a claim investigation team. To this end the forensic specialist will be responsible for various aspects of the investigation including scene analysis, witness interviews, evidence collection and preservation. Following the scene exam, the responsibilities will include developing protocols for laboratory testing and providing technical advice and consulting with attorneys and Claims professionals assigned to the loss. The forensic specialist will be required to conduct research and testing associated with the loss, and prepare verbal and/or written reports on the results. All of the work performed will follow Travelers policies regarding rules of evidence, quality, scene and lab safety procedures/policies. The forensic specialist may be required to become familiar with applicable codes and industry standards as well as laboratory testing protocols that may be required during an investigation. In addition, the forensic specialist will be available to provide testimony in legal proceedings including depositions, trial, mediations and arbitration when required. The forensic specialist will also prepare materials and data as needed to support the overall functions of Risk Control, Claims Services, and Underwriting. Such materials may include newsletters, reports, or presentations as needed to best fit the intended audience and subject matter. Finally, the forensic specialist will be required to maintain their knowledge and skills in their area of expertise by attending conferences, reviewing scientific journals and participating in specific industry standards organizations such as ASTM, NFPA, SAE, etc.
Minimum Qualifications
BA/BS in science or engineering and five years of work experience in the field of study required.

Strong verbal and written communication skills required.

Valid driver's license required
Education, Work Experience, & Knowledge
Accredited by the Accreditation Commission for Traffic Accident Reconstructionists (ACTAR) preferred

Bachelor's degree in mechanical engineering, biomechanics, or a closely related field of study preferred

Strong mechanical, electrical and chemical/materials aptitude with the desire to continuously expand base of knowledge preferred

Experience investigating vehicle fires is a plus.

Location can be flexible depending on candidate/experience.
Job Specific Technical Skills & Competencies
Technical aptitude

Detail oriented

Superior communication skills written, verbal and listening

Ability to quickly establish credibility and rapport with a client

Experience working in a collaborative environment

Critical thinking skills

Proven work ethic

Influencing skills
Environmental / Work Schedules / Other
Using discretion, walking on surfaces that are uneven, wet, icy, and somewhat unstable - Frequently

Travel - Varies with Territory Geography - Occasionally

Operates standard office equipment - Frequently

Sitting (Can stand at will) - Frequently

Standing - Frequently

Climbing unprotected heights (ladder, rooftop, stairs, loading dock) - Frequently

Use of Keyboards, Sporadic 10-Key - Frequently

Driving - Frequently

Lifting items up to (36 - 50 lbs) - Occasionally
Equal Employment Opportunity StatementTravelers is an equal opportunity employer.
Travelers has 30,000 employees in the United States, Canada, the United Kingdom, Ireland and Brazil. >> Explore life at Travelers (https://careers.travelers.com/life-at-travelers/) .

We have 8 diversity networks, employee-led organizations dedicated to fostering the development and success of our employees. >> Discover diversity and inclusion (https://careers.travelers.com/life-at-travelers/diversity/) .

Employees and their eligible family members – including spouses, domestic partners and children – are eligible for coverage from the first day of employment. >> Explore benefits (https://careers.travelers.com/life-at-travelers/benefits/) .

Travelers has been recognized by organizations such as Forbes, Human Rights Campaign Foundation, and Military Times. >> Read more about recognition (https://careers.travelers.com/life-at-travelers/why-travelers/) .

Our employees are valuable assets to their hometowns, giving more than 100,000 hours of their time toward important causes each year. >> Learn about community involvement (https://careers.travelers.com/life-at-travelers/community-involvement/) .

Imagine other opportunities here (https://careers.travelers.com/) .
Travelers