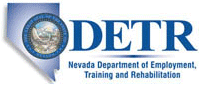 Job Information
CBRE

Environmental Site Assessment Reviewer

in

Carson City

,

Nevada
Environmental Site Assessment Reviewer
United States
Corp Real Estate Services
Requisition # 20028033
Post Date Dec 02, 2020
JOB SUMMARY
Conducts work in support of and prepares Phase I Environmental Site Assessments in accordance with ASTM Standard E1527, Standard Practice for Environmental Site Assessments: Phase I Environmental Site Assessment Process, Fannie Mae and Freddie Mac, to identify recognized environmental conditions and other conditions of environmental concern for the project and related off-site properties in accordance with ASTM, Fannie Mae and Freddie Mac and client specific standards. May coordinate with clients, vendors and subcontractors for the completion of Phase II subsurface investigations, if needed.
Characteristics of responsible projects:
Complexity: Medium
Risk: Medium
Type of Assets: Including but not limited to various commercial properties, retail, office, multi-family, warehouse distribution and small/light industrial facilities.
Completes standard Phase I Environmental Site Assessments (ESA) to identify Recognized Environmental Conditions (RECs) and other adverse environmental conditions as outlined in the scope of work.
Reviews previous assessment reports, historical and regulatory records for the property and for the surrounding area and reports data in accordance with ASTM criteria and/or clients scope of work.
Conducts interviews with appropriate project stakeholders and government officials to obtain information concerning the environmental conditions related to the property and adjacent properties.
May perform screenings for the presence of hazardous building materials (asbestos, lead, radon, etc.) and contaminants in drinking water. Screenings may include collection of samples.
Writes reports which accurately convey the environmental assessment and provide exhibits and photos which illustrate or clarify information presented in the body of the report.
Coordinates site access, other mobilization efforts, and associated tasks with entering a property site for assessment.
Completes online and field research related to historic preservation, endangered species, wetlands, floodplains, etc.
May engage subcontractors/vendors for Phase II subsurface investigations, if necessary. Includes developing scope of work, acquiring bids, selecting vendor and ensuring results are included in final report to client.
Performs other duties as assigned.
Qualifications - External
QUALIFICATIONS
To perform this job successfully, an individual must be able to perform each essential duty satisfactorily. The requirements listed below are representative of the knowledge, skill, and/or ability required.
Reasonable accommodations may be made to enable individuals with disabilities to perform the essential functions.
EDUCATION and EXPERIENCE
Bachelors Degree in related field such as environmental science, geology, engineering, or equivalent combination of education and experience.
Requires 5-7 years relevant environmental experience.
Knowledgeable of federal, state and local environmental requirements.
CERTIFICATES and/or LICENSES
Current Professional Engineer's or Professional Geologist's license or registration, CIH, CEM or one or more of the following state certifications ACM, Lead, Mold, Radon, preferred.
Based on locations and local regulations, this role may require specific licenses or certification issued by the federal government, state, tribe, to perform environmental inquiries as defined in §312.21"
COMMUNICATION SKILLS
Excellent written and verbal communication skills. Strong organizational and analytical skills. Ability to provide efficient, timely, reliable and courteous service to customers. Ability to effectively present information.
Ability to effectively present technical information to non-technical clients.
FINANCIAL KNOWLEDGE
Requires knowledge of financial terms and principles. Ability to calculate intermediate figures such as percentages, discounts, and/or commissions. Conducts basic financial analysis.
REASONING ABILITY
Ability to understand and carry out general instructions in standard situations. Ability to solve problems in standard situations. Requires intermediate analytical and quantitative skills.
OTHER SKILLS and ABILITIES
Advanced skills with Microsoft Office Suite Products (Excel, Word, Power Point, Outlook, etc.)
Excellent time management and organizational skills. The position requires simultaneously managing electronic deliverables for several ongoing assignments.
Ability to travel up to 25% of the time.
SCOPE OF RESPONSIBILITY
Decisions made with thorough understanding of procedures and company policies to achieve set results and deadlines. Responsible for managing multiple project deadlines at one time. Errors in judgment may cause short-term impact to co-workers and supervisor.
US Company Profile
About CBRE Group, Inc.
CBRE Group, Inc. (NYSE:CBRE), a Fortune 500 and S&P 500 company headquartered in Los Angeles, is the world's largest commercial real estate services and investment firm (based on 2019 revenue). The company has more than 100,000 employees (excluding affiliates) and serves real estate investors and occupiers through more than 530 offices (excluding affiliates) worldwide. CBRE offers a broad range of integrated services, including facilities, transaction and project management; property management; investment management; appraisal and valuation; property leasing; strategic consulting; property sales; mortgage services and development services. Please visit our website at www.cbre.com.
CBRE, Inc. is an Equal Opportunity and Affirmative Action Employer (Women/Minorities/Persons with Disabilities/US Veterans)
CBRE