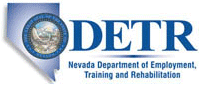 Job Information
CBRE

Associate Project Manager

in

Carson City

,

Nevada
Associate Project Manager
United States
New
Valuation & Appraisal
Requisition # 21003132
Post Date Feb 03, 2021
THIS JOB IS NOT LOCATED IN COLORADO
JOB SUMMARY
We are looking for a motivated and high performing Associate Project Manager to join The Business Innovation Lab within our Americas Valuation and Advisory Services ("VAS") team to execute on the requirements gathering and development of our commercial real estate appraisal valuation and reporting formats and tools. The position will be instrumental in the development of the next generation of our Valuation technology platform, working closely with Project Managers, Product Managers, Business Analysts and Developers to convert user stories into advanced and efficient valuation models and systems that make our users thrive.
The ideal Associate Project Manager will ideally have a minimum one to three years' experience in commercial real estate, including in a commercial real estate appraisal, accounting, or financial services environment. You will also be able to demonstrate Microsoft Excel customization and development skills including the ability to quickly convert user requirements into highly functional Microsoft Excel solutions. You will have a strong understanding of excel formulas, look-ups and presentation of data in a financial environment. You will effectively execute against timelines and schedules while carefully managing quality and risk of the deliverables. Ideally, you will have a basic understanding of the software development life cycle and experience or familiarity with one of the following software development languages: Python, C#, VBA and/or SQL.
The purpose of this position is to lead individual, multi-disciplined real estate project solutions in the commercial valuation space, with direct accountability for project delivery.
ESSENTIAL DUTIES AND RESPONSIBILITIES
Demonstrates capability to read, understand and apply standard to moderately complex documents affecting real estate projects, including but not limited to: appraisals, financial statements, agreements/contracts, leases, work letters, project charters, surveys and drawings.
Interfaces directly with internal and external VAS clients to define project requirements. Prepares scope of work, project delivery resource requirements, cost estimate & budget, work plan schedule & milestones, quality control, and risk identification.
Work effectively and efficiently with core appraisal and specialty practice teams to develop highly customized reporting formats utilizing Microsoft Word and valuation financial models utilizing Excel to satisfy client requirements.
Distills client requirements and converts them into highly functional financial analysis tools for our professionals.
Communicates clearly and effectively with all project stakeholders and cross-functional team members to ensure a clear understanding of the desired deliverables.
Delivers on commitments within the timeline and scope agreed upon by the project stakeholders.
Implements project documentation governance aligned with company and Client requirements. Ensure project data integrity and documentation is accurate, timely and coordinated.
Tracks progress of each project against goals, objectives, approved budgets, approved timelines. Reports status and variances. Creates action plans to meet objectives, budget and schedule.
Implements change management routines to assess change requests, make recommendations, secure approvals, and issue change orders. Assesses change requests to determine impacts to scope, budget, schedule, quality and risk. Ensure appropriate change management materials are produced for each deliverable as required.
Demonstrates ability to identify project risks, develop risk mitigation and contingency plans, and implement action plans to reduce or eliminate project risks.
Other duties as assigned.
SUPERVISORY RESPONSIBILITIES
No formal supervisory responsibilities in this position. Provides informal assistance such as technical guidance, and/or training to coworkers. May lead project teams and/or plan, and supervise assignments of lower level employees.
QUALIFICATIONS
To perform this job successfully, an individual must be able to perform each essential duty satisfactorily. The requirements listed below are representative of the knowledge, skill, and/or ability required.
Reasonable accommodations may be made to enable individuals with disabilities to perform the essential functions.
EDUCATION and EXPERIENCE
Bachelors degree (BA/BS/BEng/BArch) from College or University and/or equivalent related experience.
Prior Project Management experience is preferred.
CERTIFICATES and/or LICENSES
PMP (US and/or Canada) and LEED AP preferred.
COMMUNICATION SKILLS
Excellent written and verbal communication skills. Strong organizational and analytical skills. Ability to provide efficient, timely, reliable and courteous service to customers. Ability to effectively present information.
FINANCIAL KNOWLEDGE
Requires knowledge of financial terms and principles. Ability to calculate intermediate figures such as percentages, discounts, and/or commissions. Conducts basic financial analysis.
REASONING ABILITY
Ability to understand and carry out general instructions in standard situations. Ability to solve problems in standard situations. Requires intermediate analytical and quantitative skills.
OTHER SKILLS and ABILITIES
Intermediate skills with Microsoft Office Suite. Ability to read and understand architectural drawings. Working knowledge in MS Project is helpful. Knowledge of leases, contracts, and construction practices preferred.
SCOPE OF RESPONSIBILITY
Decisions made with general understanding of procedures and company policies to achieve set results and deadlines. Errors in judgment may cause short-term impact to co-workers and supervisor.
US Company Profile
About CBRE Group, Inc.
CBRE Group, Inc. (NYSE:CBRE), a Fortune 500 and S&P 500 company headquartered in Los Angeles, is the world's largest commercial real estate services and investment firm (based on 2019 revenue). The company has more than 100,000 employees (excluding affiliates) and serves real estate investors and occupiers through more than 530 offices (excluding affiliates) worldwide. CBRE offers a broad range of integrated services, including facilities, transaction and project management; property management; investment management; appraisal and valuation; property leasing; strategic consulting; property sales; mortgage services and development services. Please visit our website at www.cbre.com.
CBRE, Inc. is an Equal Opportunity and Affirmative Action Employer (Women/Minorities/Persons with Disabilities/US Veterans)
CBRE