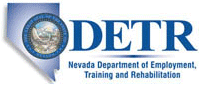 Job Information
Bureau of Reclamation

Realty Specialist

in

Boulder City

,

Nevada
Summary
Reclamation is seeking a career professional looking for an opportunity to capitalize on his or her expertise as a Realty Specialist. Make a difference in the West by assisting in meeting increasing water demands while protecting the environment. Location - Interior Region 8, Lower Colorado Basin, Resource Management Office, Lands Group, Boulder City, NV.
For Information:
Boulder City, NV: http://www.bcnv.org
Henderson, NV: http://www.hendersonchamber.com
Las Vegas, NV: http://www.lvchamber.com
Responsibilities
The primary duties of this position are:
-Responsible for reviewing lands need to recommend disposal of unneeded lands.
-Identifies and resolves trespass/encroachment issues.
-Prepares and reviews deeds and related instruments and verifies legal land descriptions.
-Directs the preparation of survey plats and descriptions.
-Locates, verifies and documents land boundaries.
-Uses, updates and maintains Reclamation land records.
-Accurately locates and describes lands using standard land survey principles.
-Prepares land use authorizations in accordance with federal law and reclamation policy.
-Independently researches regulations and statues to resolve questions.
-Coordinates and establishes working relationships with Federal, State, county, city, private sector, water districts and private landowners.
-Advises other employees on land management issues, practices and techniques.
Prepares documentation to identify surplus lands, coordinates appraisals, and prepares publication of lands for sale.
Requirements
Conditions of Employment
To be eligible, an applicant must meet the following: U.S. Citizen or National Suitability for Federal employment determined by background investigation Submit a resume and supporting documentation - See How to Apply Meet specialized experience requirements - See Qualifications For veterans consideration, submit documents under Required Documents Financial Disclosure OGE-450 form required within 30 days of appointment and annually thereafter. Applicants must meet all qualification requirements, including time in grade restrictions and any selective factors, by the closing date of the announcement 03/02/2021. TIME IN GRADE: Current career or career-conditional employees of the Federal government, or former career or career-conditional employees, who have a break in service of less than one year, are required to meet the time-in-grade restriction of one year of Federal experience at the next lower-grade, with few exceptions outlined in 5 CFR 300.603(b). Applicants eligible under the Land Management Workforce Flexibility Act (LMWFA) are not required to meet time-in-grade restrictions in order to be considered. Due Weight Consideration: You must submit 1) a copy of your most recent performance appraisal/evaluation and 2) a list of any awards (e.g. superior performance awards, special act or achievement awards, quality step increase, etc.) you received in the last 5 years. Any performance appraisal/evaluation and award documentation you provide will be forwarded to the selecting official. The selecting official will review this documentation and give it due weight consideration during the overall selection process. If you do not have your most recent performance appraisal/evaluation, please submit a statement as to why it is not available. Please indicate if any prior performance appraisals/evaluations were at an acceptable level.
Qualifications
At the GS-12 grade level there is no substitution of Education for meeting the qualifications requirements.
Qualification Requirements GS-12: In order to qualify for the GS-12 grade level, your resume must reflect one (1) year of specialized experience in difficulty and complexity equivalent to the GS-11 grade level in Federal service. Specialized experience for GS-12: Applicants must have one year of experience equivalent to the GS-11 grade level. Specialize Experience is defined as experience evaluating, preparing and processing several types of land transactions such as but not limited to permits, licenses, acquisition contracts, utility corridors, reviewing legal descriptions, preparing land use agreements; or title search and land ownership verifications. Experience at this level must be non-commercial, non-residential experience. This is not an inclusive list; applicants must document the related defined specialized experience in their resume. Experience refers to paid and unpaid experience, including volunteer work done through National Service programs (e.g., Peace Corps, AmeriCorps) and other organizations (e.g., professional; philanthropic; religious; spiritual; community, student, social). Volunteer work helps build critical competencies, knowledge, and skills and can provide valuable training and experience that translates directly to paid employment. Applicants will receive credit for all qualifying experience, including volunteer experience.
Education
Additional Information
At the present time, we have one vacancy; however, this announcement may be used to fill additional, equivalent positions at this duty location. Telework: Reclamation has determined that the duties of this position are suitable for telework and the selectee may be allowed to telework with supervisory approval. Full time telework is not available for this position. E-Verify: DOI uses E-Verify to confirm the employment eligibility of all newly hired employees. To learn more about E-Verify, including applicant rights and responsibilities, please visit https://www.e-verify.gov/ Selective Service: Male applicants born after December 31, 1959 must certify registration with the Selective Service System or that the applicant is exempt from having to do so under the Selective Service Law. Go to: https://www.sss.gov Probationary Period: Placement in this position requires you to complete a one-year probationary period unless you have previously completed one. Financial Disclosure: If selected for this position, you will be required to file a Confidential Financial Disclosure Report, OGE-450, within 30 days of entrance on duty and annually thereafter. Reasonable Accommodation Requests: If you believe you have a disability (i.e., physical or mental), covered by the Rehabilitation Act of 1973 as amended and Americans with Disabilities Act 1990 as amended, that would interfere with completing the USA Hire Competency Based Assessments, you will be granted the opportunity to request a reasonable accommodation in your online application. Requests for Reasonable Accommodations for the USA Hire Competency Based Assessments and appropriate supporting documentation for Reasonable Accommodation must be received prior to starting the USA Hire Competency Based Assessments. Decisions on requests for Reasonable Accommodations are made on a case-by-case basis. If you meet the minimum qualifications of the position, after notification of the adjudication of your request, you will receive an email invitation to complete the USA Hire Competency Based Assessments. You must complete all assessments within 48 hours of receiving the URL to access the USA Hire Competency Based Assessments, if you received the link after the close of the announcement. To determine if you need a Reasonable Accommodation, please review the Procedures for Requesting a Reasonable Accommodation for Online Assessments here: https://help.usastaffing.gov/Apply/index.php?title=Reasonable_Accommodations_for_USA_Hire